Comme des vampires, pour survivre ils doivent périodiquement tuer pour satisfaire leur soif de sang. Ce qui n'est pas bien différent de devoir sacrifier et brûler périodiquement des victimes pour satisfaire un dieu qui aime l'odeur des holocaustes...
En ce qui les concerne, nous ne valons pas plus que des Palestiniens, nous sommes pratiquement des Palestiniens à leurs yeux. Des formes de vie inférieures créées pour les servir ou pour être sacrifiées à leur dieu vengeur.
The Ugly Truth Broadcast July 22, 2014
The ongoing massacre in Gaza–a word for word/play by play manifestation of the commands of the Old Testament, and yet so many worldwide talking about Israel's bloodbath being a 'contradiction' to Judaic moral principles.
Listen Here
The Ugly Truth Broadcast July 13, 2014
Israel's murder of Palestinians not as a political issue involving the 'war on terror' but rather as an exercise in human sacrifice related to the Judaic practice of shedding innocent blood in order to appease the Jewish god of war, Yahweh.
Listen Here
The Ugly Truth Podcast July 9, 2014
The burning to death of a young Palestinian boy named Mohammed Abu Khdeir by Jewish terrorists–an 'aberration' as Judaic apologists claim or a case of Jewish ritual murder whereby the Jewish god of war and revenge is appeased by a burnt offering?
Listen Here
Une victime parmi tant d'autres de la violence gratuite de la vengeance juive, offerte en holocauste ("brûlée en entier") par des colons pour satisfaire et apaiser le dieu des juifs. Puisque c'est la seule manière de le satisfaire...
VIDEO -
Mark Glenn: Israel engaging in human sacrifice in Gaza
VIDEO -
Mark Glenn and Rabbi Weiss Debate over Judaism vs Zionism
TUT Broadcast June 30, 2014
3 Israeli teens murdered and–surprise, surprise–Hamas is blamed. Netanyahu's maneuver to kill the peace process, undo the damage done to his credibility and thus re-assert himself on the world stage.
Listen Here

VIDEO -
Gaza's Real-Life Apocolypto!
Mais dans les villes de ces peuples dont l'Eternel, ton Dieu, te donne le pays pour héritage, tu ne laisseras la vie à rien de ce qui respire.
Deutéronome 20 :16
Lorsque l'Éternel, ton Dieu, t'aura fait entrer dans le pays dont tu vas prendre possession (...)
lorsque l'Éternel, ton Dieu, te les aura livrées et que tu les auras battues, tu les dévoueras par interdit, tu ne traiteras point d'alliance avec elles, et tu ne leur feras point grâce. (...)
vous renverserez leurs autels, vous briserez leurs statues, vous abattrez leurs idoles, et vous brûlerez au feu leurs images taillées. Car tu es un peuple saint pour l'Éternel, ton Dieu ; l'Éternel, ton Dieu, t'a choisi, pour que tu fusse un peuple qui lui appartînt entre tous les peuples qui sont sur la face de la terre.

Deutéronome 7: 1-6
Opération Dépopulation :
juif.org - Opération Bordure Protectrice : Netanyahu donne ordre d'éliminer les dirigeants du Hamas
After only two days of attack, Gaza bombing campaign exceeds 2012 assault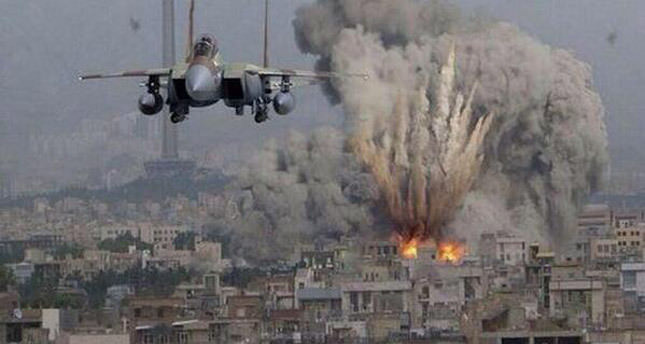 Quarter of Gaza population displaced, says UN
UNRWA: L'agression sioniste sur Gaza a déplacé 230 000 Palestiniens
Israel hits symbols of Hamas rule; death toll reaches 1,156
Les Palestiniens assassinés par Israël dépassent le millier, tandis que de nouvelles dépouilles sont tirées des décombres
More than 1,100 Palestinian civilians slaughtered as of July 26
Israel extends ceasefire for 24 hours, Gaza death toll surpasses 1,000
Gaza death toll rises over 1,000 as bodies are recovered
Liste des 808 Palestiniens, y compris des familles entières, tués depuis le mardi 8 juillet 2014
Gaza: le bilan palestinien dépasse 800 morts
Israeli Cabinet Mulls Further Escalation: At Least 718 Gazans Killed
Liste des 627 Palestiniens, y compris des familles entières, tués depuis le mardi 8 juillet 2014
Israeli bombs kill nearly 600 Palestinians. Gaza death toll doubles in four days
Gaza Death Toll Crosses 500: Israeli Airstrikes and Artillery Assaults Target Entire Palestinian Families
Gaza : plus de 580 morts et 100 000 Palestiniens déplacés
IDF strikes 320 Gaza targets over past 24 hours
VIDEO -
Israel Hit More than 300 Civilian Targets in Gaza
Israel strikes Gaza every 4.5 minutes, military says
VIDEO -
Video of dead bodies all over Shujaya streets in East Gaza
Video of Israeli sniper killing wounded civilian
Israël commet un carnage dans le quartier de Shejaiya à Gaza
Gaza : 502 Palestiniens tués, mort de 18 soldats israéliens
Des mil­liers de pales­ti­niens fuient le quartier de Chajaya soumis à des raids intensifs. 360 morts dont 85 enfants en 13 jours
Gaza death toll reaches 316 as Israel continues attacks
Death toll from Israeli strikes in Gaza rises above 200
IDF strikes 200 Gaza targets in past 24 hours
Gaza : 105 morts - 31 enfants, 16 femmes, 21 personnes âgées, et le massacre n'est pas fini
VIDEO -
Unstoppable Barrage: Gaza bombing intensifies, death toll over 100
Israel Airstrike Hits Gaza Mosque, Death Toll Tops 120
HAMAS BOMBS 50 ISRAELI SYNAGOGUES
*CAN YOU IMAGINE THE OUTRAGE IF THAT HEADLINE WAS TRUE? (Israel targets 50 mosques since start of Gaza offensive)
100 Palestinians killed in Israeli assault on Sunday alone
160 raids israéliens sur Gaza causent la mort de 28 palestiniens et font 150 blessés
Israel Invades Gaza, 264 Gazans and 2 Israelis Dead, But U.S. Media Has Moved On
More Than 100 Killed in 14 Hours as Gaza Death Toll Rises Above 1,200
Gaza Genocide: Last 24 Hours, 120 People Killed
Is Killing Civilians Part of Israel's plan?
Israel Is Using Banned Weapons against the People of Gaza
Israel using flechette shells in Gaza
Palestinian human rights group accuses Israel military of using shells that spray out thousands of tiny and potentially lethal darts
Israël utilise des armes non conventionnelles contre Gaza
Israeli Ground Invasion Kills 28 More Palestinians, Israeli Forces Fire Unknown 'White Poisonous Gas'
Israel Drops White Phosphorus Bombs on Gazans
Israël utiliserait le DIME, une arme particulièrement effroyable
Don't feel bad… they're only Gentiles
(COEURS SENSIBLES S'ABSTENIR)
Rappel : la défaite israélienne de 2006
Israeli army ready to 'go all the way' in Gaza
We'll send in more troops, warns Israel: Netanyahu vows to 'significantly widen' ground offensive in Gaza
Netanyahou : "l'opération à Gaza va continuer à pleine puissance"
Israeli leader Netanyahu vows to ignore international pressure to cease military campaign in Gaza as Palestinian death toll rises above 100
Proposition de cessez-le-feu à Gaza: quand le loup se déguise en agneau ou la ruse inutile de Benjamin Netanyahou
Netanyahu tells West: Israel won't rest until Gaza demilitarized
Netanyahou se dit prêt à étendre l'opération contre le Hamas
Netanyahu calls for long-term military presence in West Bank to counter extremist threat.
Netanyahu: Cease-fire with Hamas is not on Israel's agenda
Israel vows harsher strikes on defiant Hamas as conflict enters 3rd day
Israël ne mettra pas fin à l'offensive sur Gaza du fait de la pression internationale (Netanyahu)
VIDEO -
WATCH LIVE ~~ THE ATTACK ON GAZA
Powerful raw video shows Israeli airstrikes on Gaza
IDF launches air strikes in southern Gaza
VIDEO -
Raids nocturnes sur Gaza
VIDEO -
Israel On Rampage in Gaza
Gaza : le génocide continue
Terrorisme israélien sur Gaza : témoignages
Opération terrestre sur Gaza
Israel begins ground invasion of Gaza strip
Recent Israeli airstrikes targeted Gaza infrastructure
Israël bombarde la Bande de Gaza et masse des soldats à la frontière
VIDEO -
Déluge de feu sur Gaza
Reprise des bombardements israéliens sur Gaza
IDF strikes 80 Gaza targets in under thirty minutes
Over 500 targets have been hit since start of Operation Protective Edge; IDF targets infrastructure sites used by Hamas's senior commanders.
Agence France-Presse: Israel hits 160 targets in Gaza overnight
VIDEO -
Israel Claim 160 Air Strikes is "Defensive" and Good For Peace
In Gaza, 11 members of a Palestinian family are killed in a single strike
An Israeli missile attack on the south of the Gaza Strip has killed eight people, including three children, 9 minutes after the announcement of a ceasefire between Israel and Palestinian resistance movement Hamas.
CHOC: De nouveaux bombardement de civils en Palestine
Israel targets Hamas leaders in new Gaza raids (?!!)
"BOMBING HOME IN GAZA WAS AN ERROR" CLAIMS ISRAEL ….
ISRAEL PINPOINTS THE INNOCENT IN GAZA
Colonisation : comment Israël tente de détourner l'attention
Israeli Policies Towards the Palestinians Mirror Regimes of Apartheid in South Africa and Jim Crow in the U.S.
L'extrême droite expansionniste en force en Israël
Israel's message to the Palestinians: Submit, leave or die
Israeli Interior Minister: "The Goal of the Operation Is to Send Gaza Back to the Middle Ages", "Destroying All the Infrastructure Including Roads and Water"
Israel deploys dehumanizing rhetoric to justify mass assault on Palestinians
"Blood Diamonds" Financing War Crimes in Gaza. President of London Diamond Bourse: "We Must 'Finish the Job'"
Column: This time, let Israel finish job
« Tout nettoyer, une fois pour toutes » : les mots révélateurs de Meyer Habib sur Gaza
Appel au meurtre de masse
Jacques Kupfer : "Nous devons raser Gaza"
Le texte ci-dessous a été écrit le 15 juillet 2014 par Jacques Kupfer, membre de l'Organisation sioniste mondiale et du Bétar et co-président du Likoud Mondial. Cette dernière organisation est chargée de la communication du Likoud, parti d'extrême droite (la vraie) de Benyamin Netanyahu. Rappelons que le président français François Hollande a manifesté son soutien au Premier ministre israélien en affirmant qu'Israël devait « prendre toutes les mesures pour protéger sa population face aux menaces ».
Deputy speaker of the Israeli Knesset pens a terrifying op-ed in Israel National News explicitly calling for the ethnic cleansing of Gaza.
Israel must attack Gaza even more mercilessly, expel the population and resettle the territory with Jews, the deputy speaker of Israel's parliament, the Knesset, has said.
Feiglin demands that Israel launch attacks "throughout Gaza with the IDF's [Israeli army's] maximum force (and not a tiny fraction of it) with all the conventional means at its disposal."
Erdogan: 'Ayelet Shaked has same mindset as Hitler'
PRESSTV - Mothers of all Palestinians must be killed: Israeli MP
Rising star of Israeli politics call for genocide of Palestinians
VIDEO -
Israeli Lawmaker calls for Palestinian Genocide
by Ryan Dawson
ER | Ayelet Shaked, parlementaire israélienne, appelle au meurtre de mères palestiniennes
Une parlementaire israélienne affirme que « La mère de chaque Palestinien doit être tuée »
Une politicienne et parlementaire israélienne bien connue a qualifié les Palestiniens dans leur ensemble de « terroristes », allant jusqu'à affirmer que les mères des Palestiniens devraient également être tuées au cours de l'offensive israélienne dans la bande de Gaza assiégée.
Ayelet Shaked, du parti ultra-nationaliste Jewish Home, a appelé au meurtre de toutes les mères palestiniennes qui donnent naissance à des « petits serpents ».
Elles doivent mourir, et leurs maisons doivent être détruites de telle sorte qu'elles ne puissent plus abriter de terroristes », a-t-elle affirmé, en ajoutant : « Elles sont toutes des ennemies, et leur sang devrait être sur nos mains. C'est aussi valable pour les mères des terroristes morts.
Ces commentaires sont considérés comme un appel au génocide, étant donné qu'elle déclare que tous les Palestiniens sont des ennemis d'Israël et doivent être tués.
Cela survient après que de nombreux responsables de plusieurs pays ont condamné les frappes aériennes d'Israël dans la bande de Gaza. Le Premier ministre de Turquie est le dernier en date à avoir condamné cette offensive, accusant Israël de massacrer les Palestiniens.
Recep Tayyip Erdogan a sévèrement critiqué Israël, affirmant notamment que l'entité sioniste pratique un terrorisme d'État contre les Palestiniens de la région. S'adressant au parlement, il a également pointé du doigt le silence de la communauté internationale par rapport aux atrocités en cours commises par Tel Aviv.
En réaction aux commentaires de Shaked, le Premier ministre turc a déclaré que la politique d'Israël à Gaza n'est en rien différente de la mentalité d'Hitler.
« Une israélienne a déclaré que les mères palestiniennes devraient être tuées aussi. Et elle est membre du Parlement israélien. Quelle est la différence entre sa mentalité et celle d'Hitler ? », a déclaré Erdogan.
Ces événements surviennent après que l'agence des Nations unies pour les réfugiés palestiniens a récemment affirmé que les femmes et les enfants constituent une partie importante des pertes civiles palestiniennes causées par les attaques israéliennes dans cette région assiégée.
Traduit de l'article de
PressTV.ir
par
Fabio Coelho
pour
Croah.fr
They Aren't Hiding It Anymore: Calls for Genocide, Rape of Palestinian Women enter Israeli Mainstream
Israeli Lawmaker Calls for Genocide of Palestinians…Gets 5,000 Facebook Likes
Israeli attitudes towards Gaza on display at Facebook
Lieberman: Only full occupation of Gaza will stop rockets
Bibi's 'Vengeance' Tweets
In moments of crisis, leaders should speak carefully to avoid inflaming the public. Gal Beckerman asks if Benjamin Netanyahu failed that test by Tweeting calls for 'vengeance.'
Israeli Facebook campaign calls for 'vengeance' against Arabs
Ce dont les adeptes de la "vengeance" sont capables...
VIDEO -
Peuple élu ou peuple vengeur ?
Un député français prône la « valeur juive de la vengeance »
Israelies chanting death to Children in Gaza
Here are a few lines from the ruling (pictured below):
RABBI CALLS FOR MORE BLOODSHED VIA FACEBOOK
Gentile-Hating and Popular Chief Rabbi of Judea and Samaria Urges Killing of Gaza Civilians
Israeli rabbi says killing civilians in Gaza is allowed
Israeli rabbi: It's okay to kill innocent civilians and destroy Gaza
Définition du combattant et précisions utiles sur les boucliers humains par le rabbin David-Seth Kirshner
VIDEO -
If you voted for Hamas, Israel has a right to kill you, says president of NY Board of Rabbis
Reprint of Yochanan Gordon's "When Genocide is Permissible" (Updated)
Le Times of Israel a laissé passer l'article pro-génocide d'un blogueur israélien.
Genocide Is Always Wrong Genocide is always wrong.
That anyone could openly propose such a crime shows just how much damage the Gaza war has already done, Sarah Wildman writes.
A refreshingly open call for ethnic cleansing of Palestinians from an Israeli deputy speaker
NETANYAHU TWEETS FOR VENGEANCE ~~ SOLDIERS DO THE SAME AND GET PUNISHED
En matière de vengeance, les Israéliens sont champions
Cultures of Hate: Israelis, not Palestinians, Excel at Vengeance
Israelis have the upper hand when it comes to vengeance
Israeli settler 'shoots at Palestinians' in East Jerusalem
Expel Palestinians, Populate Gaza with Jews, Says Knesset Deputy Speaker
Universitaire israélien: violer des femmes palestiniennes découragerait les attentats
Israeli Professor Suggests Rape as 'Terror Deterrent'
Jewish Supremacist Professor Demands Rape as "Terror Deterrent"
Right-wing professor: Raping Arab women is 'the only thing that deters suicide bombers'
Mordechai Kedar: Sex Assault on Relatives Will Stop Attacks
By Ori Kashti • July 22, 2014
VIDEO -
Journalist attacked by 'angry Israeli' during live report on Gaza (VIDEO)
Israelis pictured eating POPCORN and clapping as they watch deadly bombardment of Gaza
Israelis Watch Bombs Drop on Gaza From Front-Row Seats
P-S-Y-C-H-O-P-A-T-H-S
Des Israéliens « admirent » les bombardements de Gaza comme au cinéma
POLL CONFIRMS–ISRAELIS LOVE TO KILL
Bombing of Gaza children gives me "orgasm": Israelis celebrate slaughter on Facebook
Israelis gather on hillsides to watch and cheer as military drops bombs on Gaza
Ex-top judge: Arab, Jewish extremists dragging Israel into racist abyss
PERMIS DE TUER ET DE DÉTRUIRE. Israël demande à 100 000 personnes d'évacuer leurs maisons
Gaza Slaughter: Jewish Supremacist "Tap on Roof Warning" Lies Exposed
VIDEO -
Terror in Gaza: 57 Seconds After 'Warning,' Israel Destroys Home
VIDEO -
Media Bias for Israel Masks Israeli Aggression against Palestinians
interview with Max Blumenthal by Abbie Martin for RT
Jewish Groups' Whitewash of Israeli Racism Ensures It Will Fester
VIDEO -
Une journaliste américaine parle de Gaza et fustige les médias occidentaux
Richard Silverstein: Director of Israeli Aerospace Institute Conducts Campaign Disabling My Facebook Account
VIDEO -
Ben Stein to discuss his column for American Spectator, "Media Anti-Semitism on the March"
Michèle Sibony (Union Juive Française pour la Paix) démonte la propagande sioniste sur LCI
VIDEO -
Why Doesn't the Media Care About Dead Palestinians?
VIDEO -
Do Palestinians in Gaza have the Right to Defend themselves against Israeli Aggression?
« Plus il y a de morts, moins les occidentaux sont compatissants avec Israël »
Des psychopathes israéliens essaient tant bien que mal de comprendre les sentiments humains. Ils commencent à peine à comprendre que leur réputation en souffre lorsqu'ils tuent des innocents sans raison!
What Would George Orwell Say About Gaza War?
Jewish Supremacist Media Control Reveals its Hand in Coverage of Latest Israeli Violence
VIDEO -
Diane Sawyer Misrepresents Footage of Palestinian Bombing Victims as Israelis
VIDEO -
ABC Manipulates Truth to Fit Pro-Israel Bias
Palestine : ce que les médias ne vous montrent pas
Yet another bombing of Gaza (through the eyes of a neo-con loon)
'Israel under renewed Hamas attack', says the BBC. More balance is needed
MSNBC Contributor Accuses Network Of 'Biased' Coverage Toward Israel
MSNBC contributor Rula Jebreal took issue with the network's coverage of the conflict in the Middle East on Monday. Speaking on Ronan Farrow's show, she accused MSNBC of covering the Israeli perspective far more than the Palestinian side."We are disgustingly biased when it comes to this issue," said Jebreal, an Italian-Palestinian journalist with dual Italian and Israeli citizenship. "Look how [much] air time Netanyahu and his folks have on air on a daily basis — Andrea Mitchell and others. I never see one Palestinian being interviewed on these same issues — ""I'm going to push back a little on that," Farrow interjected. "We've had Palestinian voices on our air." "Maybe for 30 seconds, and then you have twenty-five minutes for Bibi Netanyahu, and half an hour for Naftali Bennett," Jebreal countered, referring to Israel's prime minister and minister of the economy, respectively.
'Witch Hunt': Fired MSNBC Contributor Speaks Out on Suppression of Israel-Palestine Debate
CNN forced to film Israelis cheer Gaza strike
CNN rapatrie sa correspondante en Israël Diana Magnay qui a traité les habitants du Sud de rebut d'humanité
leschroniquesderorschach.blogspot.ch/2014/07/le-top-de-la-haine-immonde.html
lundi 21 juillet 2014
Le Top de la haine immonde
Le sioniste Jacques Kupfer veut faire raser Gaza sous les bombes !
Jacques Kupfer est membre de l'Organisation sioniste mondiale et du Bétar et co-président du Likoud Mondial. Le 15 Juillet dernier, invoquant les exemples d'Hiroshima et de Dresde, il a produit ce texte qui appelle au massacre des 1.7 millions de palestiniens vivants dans la bande de Gaza. Rien que ça !
Dans cette bande de Gaza où sont distribuées des friandises pour célébrer un drame en Israël, où les enfants sont éduqués dans la haine la plus féroce par des maîtres musulmans fanatiques, où les programmes télévisés exaltant le meurtre des Juifs, où la population a voté unanimement pour le Hamas, où les défilés militaires sont quotidiens avec des volontaires pour devenir « martyrs », je ne vois pas de « civils innocents » mais des ennemis à éliminer....
...Si je dois choisir entre le fait de détruire tous les missiles et de laisser vivant ceux qui les envoient, je préfère que les missiles rouillent sur place mais qu'il n'y ait plus personne pour les manier.
Lorsque les alliés ont voulu mettre un terme à la guerre contre l'Allemagne nazie, ils ont détruit la ville de Dresde. À juste titre. Lorsque les États-Unis ont voulu mettre un terme à la guerre contre le Japon ils ont détruit Hiroshima et Nagasaki en lançant la bombe atomique. À juste titre. Si nous voulons mettre un terme à la guerre, nous devons raser Gaza.
Gaza doit devenir un champ de ruines d'où ne peuvent sortir que des gémissements.
...Nous sommes en guerre contre des barbares et nous devons parler un langage qu'ils comprennent.
Un T-shirt publicitaire résume fort bien la pensée populaire : « Seul D.ieu peut pardonner aux terroristes. Notre mission est de permettre le rendez-vous ! » Notre capacité à effectuer des frappes chirurgicales est certainement la meilleure du monde. Certainement davantage que celle des avions alliés exécutant les invités d'un mariage en Afghanistan, des hôpitaux en Serbie ou des emplacements civils à Tripoli.
Mais le problème aujourd'hui n'est plus celui d'une opération chirurgicale mais d'une ablation totale.
Nous payons le prix de notre retrait malheureux de nos soldats de la bande de Gaza, la destruction des maisons juives et de nos synagogues, Nous sommes en guerre contre un État nazi soutenu par sa population et par une idéologie islamiste criminelle.
La condamnation des Nations unies, les cris des gauchistes dans le monde seront les mêmes. Ils montrent les photos truquées de nos destructions, autant en faire de vraies !
...Pour chaque larme d'un enfant juif obligé encore aujourd'hui de rentrer dans un abri, l'ennemi doit payer le prix du sang.
Si l'opération terrestre est complexe à exécuter et si la vie d'un seul soldat juif devait être mise en danger alors c'est à l'armée de l'air de raser Gaza. Si cela ne sera pas fait maintenant, nous aurons à tout recommencer une quatrième fois.
Que Gaza devienne un site archéologique.
http://www.europe-israel.org/2014/07/ca-suffit-par-jacques-kupfer-betar/
Le vice président de la Knesset demande de couper l'électricté aux malades dialysés de Gaza !
« Le sang des patients dialysés à Gaza n'est pas plus rouge que celui de nos soldats qui vont, à Dieu ne plaise, devoir entrer [à Gaza], » a déclaré Moshe Feiglin, le vice-président du parlement isrélien mercredi.

« J'en appelle donc au premier ministre que nous soutenons tous e, cette heure difficile, avant d'envoyer les soldats de l'armée israélienne à Gaza, nous devrions tout simplement leur couper l'électricité, » a-t-il ajouté.

Feiglin a fait ce plaidoyer en faveur de crimes de guerre – qu'on peut entendre sur la vidéo ci-dessus – pendant une session dont il a expulsé trois députés palestiniens pour avoir critiqué le bombardement à grande échelle de Gaza par Israël, qui a coûté la vie à plus d'une centaine de Palestiniens depuis lundi.

Membre du Likoud, le parti du premier ministre israélien, Feiglin milite depuis longtemps dans des organisations juives extrémistes qui veulent remplacer la mosquée al Aqasa à Jérusalem occupée ppar un « troisième Temple » juif.
http://mounadil.wordpress.com/2014/07/12/a-cote-des-amis-de-francois-hollande-les-nazis-etaient-des-enfants-de-choeur-lisez-plutot/
Pour une députée israelienne, les méres de tous les palestiniens doivent mourir !

Ayelet Shaked représente le Foyer Juif, un parti d'extrême droite à la Knesset. Lundi dernier, elle écrivit ceci sur sa page facebook :



« Derrière chaque terroriste se tient des douzaines d'hommes et de femmes, sans qui leur engagement dans le terrorisme ne serait pas possible. Ils sont tous des ennemis combattants et leur sang devrait être sur eux. Maintenant, cela concerne également les mères des martyrs, qui les envoient en enfer avec des fleurs et des baisers. Elles devraient suivre leurs enfants, rien ne serait plus juste. Elles devraient partir, tout comme des maisons dans lesquelles elles élèvent les serpents. Sinon, davantage de petits serpents seront élevés ici. »

Une semaine auparavant, juste avant que le garçon de 17ans Mohammed Abu Khudair fût torturé et brûlé vif, Shaked écrivit :


« Ce n'est pas une guerre contre la terreur, ni une guerre contre l'extrémisme, ni une guerre contre l'Autorité Palestinienne. La réalité est qu'il s'agit d'une guerre entre deux peuples. Qui est l'ennemi ? Le peuple palestinien. Pourquoi ? Demandez-leur, ils ont commencé. »
http://www.agenceinfolibre.fr/suis-point-bruler-mon-passeport-israelien/
Un politicien israelien déclare que les bombardements de Gaza sont "bienveillants"
Elazar Stern, un ancien général et membre du parti Hatnuah, il insiste sur le caractère bienveillant du bombardement de Gaza par Israël. On est en droit de douter que les familles qui recherchent leurs proches parmi les morceaux de corps déchiquetés soient du même avis.
« Quand nous tirons sur une maison à Gaza, c'est aussi afin que les Gazaouis puissent avoir une vie meilleure, » dit-il.
« Je vous dis que les missiles que nous tirons dans Gaza n'ont pas seulement pour but de sauver des vies à Tel Aviv et à Ashkelon mais aussi de sauver des vies à Gaza, » ajoute-t-il.
http://mounadil.wordpress.com/2014/07/12/a-cote-des-amis-de-francois-hollande-les-nazis-etaient-des-enfants-de-choeur-lisez-plutot/
Un universitaire israélien déclare qu'il faut violer les mères et les sœurs des combattants palestiniens
Le Dr. Mordechai Kedar professeur de littérature arabe à l'université de Bar-Ilan a déclaré que le fait de violer les mères et les soeurs des combattants palestiniens les dissuaderait de lancer des attaques contre Israel.

"La seule chose qui pourrait dissuader un kamikaze à la bombe serait de savoir que si elles venaient à être capturées, leurs mères et leurs sœurs seraient violées" a t'il déclaré à une radio israélienne.

Mordechai Kedar est un expert spécialiste de la population palestinienne et des groupes islamistes et il a servi 25 ans au sein des services de renseignements militaires.
http://www.alternativenews.org/english/index.php/politics/israeli-sosaciety/8314-israeli-academic-raping-palestinian-women-for-deterrence
Terminons sur une mince note d'espoir, une journaliste traite de racaille des colons qui étaient venus applaudir le bombardement sur Gaza et qui l'on menacé de représailles. Sa présence a été jugée indésirable sur le sol israélien et elle a été mutée à Moscou.
(...)
VIDEO -
CNN Reporter Diana Magnay Deletes Tweet Calling Israelis Cheering Missile Strikes " Scum "
VIDEO -
La journaliste de CNN Diana Magnay, témoin d'une scène choquante à Sderot, a été sanctionnée après avoir qualifié les Israéliens d'« ordures »
CNN reporter calls Israelis who gathered to watch bombardment 'scum' after they threatened her
Report: NBC Pulled Reporter From Gaza After He Covered Child Deaths
US News Networks Remove Reporters Critical of Israeli Attack on Gaza
Julien Sauvaget rapporte depuis Israël la propagande de l'armée israélienne
VIDEO -
Israeli Propaganda Piece Published by San Luis Obispo Tribune - Gets Burned
Students Offered Grants if they Tweet Pro-Israeli Propaganda
Israel student union sets up "war room" to sell Gaza massacre on Facebook
VIDEO -
Négationnisme
Meyer Habib : "Il n'y a pas de colonisation de la Palestine"
Israel Murders IDF Soldier to Prevent His Capture
''THE ISRAELI MILITARY DOES NOT TARGET CIVILIANS'' – Must See Video
Reporter Jon Snow slams Israeli spokesman Mark Regev
As four boys die in a shell attack in Gaza, Israeli government spokesman Mark Regev says : "The story with these four boys is a tragedy - let's be clear the Israeli military does not target civilians."
Les USA demandent à Israël de faire preuve de retenue envers les « palestiniens » lors de ses opérations de recherche
Israeli ambassador Dermer: IDF deserves Nobel Peace Prize for 'unimaginable restraint'
Israeli envoy: Our soldiers deserve a Nobel Peace Prize
"Israël mérite le Prix Nobel de la Paix pour sa retenue inimaginable"
juif.org - Ne vous trompez pas: à Gaza, Israël fait tout pour minimiser les pertes civiles
Ah bon? Dans ce cas j'ose pas imaginer ce que ce serait s'ils faisaient pas "très attention"!
VIDEO -
LAPSUS de Netanyahou: "We're targeting civilian uh military targets."
Telegenically Dead Palestinians and the Subversion of your Soul
'Telegenically Dead Palestinians': Why Israel Is Losing the American Media War
Un complot du Hamas selon Netanyahou: les morts palestiniens sont télégéniques (photogéniques).
CNN: Palestinians Want to Die
Netanyahu says Hamas using rising death toll to make Israel look bad
ISRAEL BRINGS SHAME TO THE "GOOD JEWS" OF AMERICA
Mission Accomplished– 'Wartime unity conceals political differences among American Jews'
Dissent is quieted with most Israelis behind Gaza war
Gallup shows split in backing for Israel in Gaza war, with younger Americans unsupportive
American Jews Rally Mostly to Israel's Side as Gaza Conflict Rages — Only Minority Objects
Poll: More Than 50% Of Jewish Israelis Think Netenyahu Is Being Too Soft On Gaza
Is Gideon Levy the most hated man in Israel or just the most heroic?
VIDEO -
U.S. Jewish Leader Henry Siegman to Israel: Stop Killing Palestinians and End the Occupation
Death of the Jewish Left?
L'antisémitisme de gauche n'a rien de nouveau
L'histoire de l'antisémitisme est liée à celle du socialisme, ce qu'occulte la domination culturelle contemporaine de la gauche. « Comment, en tant que socialiste, pouvez-vous ne pas être antisémite ? », demandait Adolf Hitler à ses partisans en 1920. Et personne ne considérait la question comme bizarre.
VIDEO -
Norman Finkelstein sur Gaza : Israël veut annihiler « l'offensive de paix » palestinienne
Manifestations en France : pourquoi veut-on briser la solidarité avec les Palestiniens ?
We single Israel out because we in the west are shamefully complicit in its crimes
Though most Birthright alumni do not join the IDF, to do so seems like the ultimate fulfillment of the organization's mission. Photo by
Quazie/Flickr Creative Commons
In 2012, Los Angeles native Max Steinberg traveled to Israel for the first time, on a 10-day trip sponsored by Birthright Israel. A few months later, he joined the Israel Defense Forces. On Sunday, he died fighting in Gaza, leaving behind his parents, who will now take their first trip to Israel to bury their 24-year-old son.
There are many people to blame for Steinberg's death. There is the Hamas fighter behind the weapon that actually killed him. There are the leaders, on both sides, who put him in Gaza, and the leaders behind all of the wars between Israel and the Palestinians. I can trace it back to 1948, or 1917, or whatever date suits you and still never find all the parties who are responsible. But I have no doubt in my mind that along with all of them, Birthright shares some measure of the blame.
It turns out that it's not that hard to persuade young people to see the world a certain way.
On Tuesday, Birthright issued a statement from its CEO, Gidi Mark. "We are deeply saddened to inform you of the tragic loss of one our Taglit Birthright Israel alumni Max Steinberg," Mark wrote. "His life—a life filled with promise cut short far too soon—will live in our hearts forever as a reminder of the sacrifices he and so many before him have made to keep Israel safe."
What makes an American kid with shaky Hebrew and no ties to the state of Israel suddenly decide he is ready to make this sacrifice? Maybe Max was especially lost, or especially susceptible, or maybe he was just looking to do some good and became convinced by his Birthright experience that putting on an IDF uniform and grabbing a gun was the way to do it. That serving and protecting the Jewish people was the moral thing to do, and that the best way to accomplish it was to go fight for the Jewish state. It turns out that it's not that hard to persuade young people to see the world a certain way and that Birthright is very good at doing it. You spend hundreds of millions of dollars to convince young Jews that they are deeply connected to a country that desperately needs their support? This is what you get.
Allison Benedikt is a Slate senior editor. Follow her on
Twitter
.
VIDEO -
Jonestown's sad attempt to whitewash the assault on Gaza
VIDEO -
Today's 2 cents on Palestine
Not a single article from Jonestown (PRISONPLANET) about what is happening to Palestine. And that tells you all you need to know.
Alex Jones Infowars Outrageous Pro Israeli Propaganda: Hamas Just Attempted To Create A Horrific Nuclear Disaster In The Heart Of Israel
Today as I scanned the alternative media for information about Israel's sadistic assault on Gaza, I happened by the PrisonPlanet.com website of Alex Jones.
To my amazement, on its homepage
not a single one of the ten "featured stories" related in any way to the crisis in Gaza
.
VIDEO -
Israeli Army beating Palestinian boy went viral on Social Media
US teen beaten in Israel– 'I was just watching protests'
Where's Our Fury?
Tariq Abu Khdeir posed no threat to the Israeli police officers who beat him up, Emily Hauser writes. So why has only one American Jewish organization condemned the assault?
Israeli police ransack Tariq Abu Khdeir family home and arrest relatives in apparent revenge raid
FLASHBACK: One Palestinian child has been killed by Israel every 3 days for the past 13 years
Vidéos : un jeune Palestinien sauvagement battu par la police israélienne à Shufat où a été enlevé l'adolescent assassiné
Congresswoman who visited Israel on AIPAC's dime has no time for relative of boy beaten by Israeli police
Brutal Beating of American Boy by Israeli Forces Brings Unprecedented Coverage of Daily Palestinian Experience in U.S. Media
Cop who beat US-Palestinian teen could face charges
Police internal affairs unit summons officer for hearing, takes him off duty, but insists Tariq Abu Khdeir's arrest was justified
VIDEO -
US Teenager Beaten By Israeli Police
US 'profoundly troubled' by brutal beating of Palestine teen who turned out to be American
VIDEO -
Tariq Abukhdeir, sauvagement passé à tabac par les flics israéliens
Israeli lynch mob hunts for Palestinians in Jerusalem
Comment by Ali Abunimah
VIDEO -
Zio Fascists Roaming the Streets of Jerusalem, "Death to Arabs"
(À VOIR)
Watch: Jewish fascists chanting "Death to Arabs!" stop cars in Jerusalem to check occupants' ethnicity
According Adam Horowitz, writing in the Mondoweiss news website, the video above was shot on the night of 5 July by Ronnie Barkan in Jerusalem. He told Horowitz the locations were as follows:
As Horowitz says, "In perhaps the most frightening scene they start flagging down taxis presumably looking for Palestinian drivers (they let cars pass once they see a driver is Jewish)."
La police israélienne tabasse le cousin du palestinien brulé vif
Police: Suspects planned Palestinian teen's death in advance
How Abu Khdeir was killed
At Ynet's request, full details of brutal murder of Mohammed Abu Khdeir cleared for publication.
'Suspects hit Abu Khdeir with a tire iron before burning him'
Abu Khdeir, Murdered Palestinian Boy Was Forced to Drink Gasoline, Then Burned to Death
L'adolescent palestinien kidnappé a été brûlé vif, selon l'autopsie
Zionist Media Confirms Palestinian Youth was Force-Fed Petrol, Then Roasted Alive
Police link Palestinian teen's murder with attempted kidnap day prior
Jewish terrorists reenact murder of Arab teen
Le silence des médias sur l'assassinat d'un jeune Palestinien
Zio-Mass Media Coverage of Israeli Teens Murder Ignores Far More Zionist Murders of Children
Suspect in Abu Khdeir killing says he's 'the messiah'
'Jewish fascists killed my son'
3 suspects involved with murder of Arab teen sent home
Official: 3 of 6 Jewish murder suspects confess to torturing, killing Arab teen
3 Israeli suspects in Palestinian teen's murder indicted
(Et on respecte leur vie privée en ne révélant pas leur identité... C'est beau l'État de droit! ... à sens unique!)
Jewish murderers of Abu Khdeir to plead insanity
Israeli settlers confess to killing of Palestinian
Jewish extremists held over brutal murder of Palestinian teen
Jewish Murderer Suspects Arrested—But No Bulldozed Homes for Their Parents
Where did Mohammed Abu Khdeir's murderers come from? The lost children of Israel
Teens in ultra-Orthodox neighborhoods and towns are susceptible to canvassing by Kahanist and other racist groups. They're being overlooked.
Palestinians blame Israel for killing of Arab teen
Israeli Police Falsely Report Murdered Palestinian Boy Was Gay, Flooding Social Media with Disinformation
Voilà pourquoi les médias nous parlent constamment de "crimes d'honneur" chez les musulmans. Tous les moyens sont bons pour les discréditer, même quand ce sont eux les victimes. La Hasbara sait qu'il faut populariser la notion de crime d'honneur dans l'esprit des masses, parce que ça va leur servir ensuite à faire passer les victimes palestiniennes pour des musulmans arriérés trop "occupés à perpétrer leurs crimes d'honneur" pour pouvoir envisager de "faire la paix avec Israël".
Israel must apply rule of law to Jewish revenge vigilantes
There cannot be one law for Israeli terrorists and another for Arab
Almagor: No moral equivalency between Abu Khdeir murder, Palestinian terrorism
Israel ne fait pas que tomber dans le "blood libel", ils tuent et emprisonnent du Palestinien et lancent des appels au meurtre contre les Palestiniens sur une base quotidienne. Quand les Palestinien s'en plaignent, Israel s'empresse de les discréditer en cherchant le moindre indice de "blood libel". MEMRI est un organe de propagande du Mossad qui est constamment à la recherche (ou en train de fabriquer) des exemples de blood libel antisémites, pour discréditer en bloc tout le point de vue palestinien.
C'est un appel au meurtre carrément, bien pire qu'un "blood libel" antisémite! Le blood libel est une accusation de crime rituel ou "crime de sang", il accuse l'adversaire de commettre des meurtres sanglants, alors que l'appel au meurtre est une incitation à tuer l'adversaire! Légalement, le blood libel ne peut pas entraîner une peine comparable à l'appel au meurtre! Les juifs le savent, ils connaissent la loi! Mais ils savent aussi que personne va les jeter en prison pour appel au meurtre (ce qui arrive rarement car il faut l'indignation indignation publique à travers les médias - et lorsque cela arrive ils voient ça comme une preuve que les médias sont antisémites.)
Jewish settlers attack Palestinian villages in Nablus, Ramallah
Les colons attaquent un Jérusalémite dans une tentative de l'enlever
Abbas calls for international investigation of 'settler violence'
VIDEO -
Israelis torturing non-Jewish children. 2014 Australian documentary film. Viewer discretion.
Entretien de 35 mins avec l'objecteur de conscience Ronnie Barkan, activiste BDS israélien
D'anciens soldats israéliens témoignent contre l'armée israélienne
UN Report Shows Israelis Responsible for Most Violence Against Children in Israel-Palestine Conflict
The Metropolitan Opera's Censorship of "The Death of Klinghoffer": Artwork About Oppression of Palestinians Considered Anti-Jewish
Where's the outrage over the frequent kidnapping of Palestinian children?
Israeli Troops Kill Palestinian in Push To Find Kidnapped Teens
How Israeli Settlers Attack Kids With Impunity
Israeli interrogators sexually harass Palestinian children in detention
Database of Palestinian Children Killed in the Occupied Territory 2000-2014
Jewish terrorists vandalize 12 Palestinian cars in East Jerusalem
Settlers Attack Funeral Of Slain Palestinian In Ramallah
Monument to murdered Palestinian teen vandalized for second time
Des bandes d'Israéliens sans pitié traquent des Palestiniens
Merciless Israeli mobs are hunting Palestinians
All eyes are on Gaza, where the death toll from Israel's merciless bombing campaign has topped 1,000. But back in Jerusalem, where sixteen-year-old Muhammad Abu Khudair was burned alive by Jewish vigilantes in a "revenge killing" incited by Israeli politicians early this month, right-wing lynch mobs continue to roam the streets in search of Arabs to attack. Their most recent victims are twenty-year-old Palestinians Amir Shwiki and Samer Mahfouz from the Beit Hannina neighborhood in occupied East Jerusalem. The pair were severely beaten into unconsciousness on Friday night by Israeli youths armed with iron bars and baseball bats.
Right-wingers attack leftists in Tel Aviv demonstration
Demonstrators attacked with clubs after rocket siren sounded; one man rushed to hospital; Police make no arrests.
Right-wing demonstrators in Tel Aviv wore neo-Nazi shirts
VIDEO -
Arno Klarsfeld : "entre le nazisme et le Hamas il n'y a pas de différence"
VIDEO -
MARK GLENN: "St. Israel, the Innocent"
Israel's official justification for this wholesale slaughter: the murder of three Israeli teenagers which Israel blames on Hamas. That's not the real reason. First of all Israel has not produced one single piece of evidence implicating Hamas or even a Palestinian in the murders, and in fact the the evidence we do have indicates that that murderers were Israeli. You see on Tuesday July 1st, The Jerusalem Post
released the audio of the kidnapped teen's distress call to police,
and in that call
the kidnappers can be heard telling the boys to put their heads down in HEBREW.
According to the Jerusalem Post prior to being leaked to the public this audio was being held under a gag order by the Israeli government.
«Vengeance justifiée», le prétexte pour bombarder Gaza: le gouvernement Nétanyahou est-il derrière les meurtres des trois adolescents israéliens?
Révélations de la chaîne ZDF sur l'enlèvement des trois adolescents israéliens
Dans ce reportage, Sievers nous explique que le gouvernement et les services de sécurité intérieurs israéliens savaient depuis le début que les trois adolescents enlevés près de Hébron le 12 juin 2014 étaient morts.
Le chef du Mossad avait prédit l'enlèvement des trois jeunes
Mossad Chief predicted "three teens will be kidnapped" one week before it happened
Mossad chief's chillingly prescient kidnap prophecy
"What will you do if in a week three 14-year-old girls will be kidnapped from one of the settlements?," he asked. "Will you say there is a law, and we don't release terrorists?" Pardo did not convince the ministers, however.
It Turns Out Hamas Didn't Kidnap and Kill the 3 Israeli Teens After All
Les trois ados israéliens auraient été assassinés par un autre Israélien!
Were the Three Settler Kidnappings an Israeli "False Flag" Operation?
Ex-Mossad Agent: Israel Uses 'False Flag' in Most Operations to Avoid Suspicion in Arab States
Psychopathic 'Morality': The Truth Behind the Kidnapping and Murder of 3 Israeli Teens
Demolition orders issued for homes of alleged killers of Israeli teens
Les trois adolescents israéliens trouvés morts : un développement commode (pour Israël)
Some Deaths Really Matter: The Disproportionate Coverage of Israeli And Palestinian Killings
Israel attacks Palestinian territories after bodies of missing youth discovered
Wall Street Journal's racist reaction to the kidnapping of Israeli youths
Palestine : un « Mohamed » vaudrait-il moins qu'un « David »?
Rand Paul cites murder of three Israeli boys in push to cut off aid to PA
Mort des trois jeunes Israéliens: "la faute à l'Europe":
Les 3 adolescents ont été assassinés et l'Europe par ses incitations antisionistes répétées devrait faire son examen de conscience
Anti-Israel culture complicit in abduction
Si c'est le cas alors Israel est complice de toute attaque anti-chrétienne et anti-musulmane.
Israeli rabbi Dov Lior blames kidnappings on anti-Jewish legislation
The ISIS "Islamic State" Not Hamas Claimed responsibility for murder of three Israeli boys
Hamas denies responsibility for teens' death; warns against Israeli strike
Netanyahu: We 'know for a fact' Hamas behind abduction
Israel Has Presented ZERO Evidence Palestinians Are Involved In Abduction Of Israeli Teens!
Les adolescents auraient été assassinés par le Hamas ! Israël prêt à lancer une offensive sur Gaza
Israël va durcir les conditions de vie des prisonniers du Hamas
Fatah official: Kidnapping of Israeli boys nothing but an Israeli 'play'
Les juifs vont en profiter pour accuser le Fatah de croire au complot juif, alors que c'est les juifs eux-mêmes qui parlent de complot (du Hamas) dans cette histoire d'Israéliens kidnappés...
'We'll turn membership of Hamas into a ticket to Hell': Palestinians' homes trashed as Israeli troops make 40 new arrests in hunt for three 'kidnapped' Jewish teenagers
Les raids de la nuit portent le nombre de terroristes arrêtés à 330
Tout ça pour trois juifs perdus?
IDF arrests 30 Hamas men throughout West Bank
Pour la seule raison qu'ils sont membres du Hamas.
Israel abducts another 37 Palestinians in West Bank raids
Israel imprisons at least 80 Palestinians after 3 Israeli teens go missing
Après ils vont nier qu'ils pratiquent le châtiment collectif...
Settler abduction claim Netanyahu's dirty trick
West's indifference and Hamas anti-Semitism decried at memorial
Member of Parliament Irwin Cotler denounced the western world's indifference to the kidnapping and murder of three Israeli teens, and to the Hamas "genocidal anti-Semitism" that sanctioned such a crime, at a community memorial service held by Montreal's Federation CJA at the Gelber Centre on July 2.
Why #BringBackOurBoys Is Offensive
Natan Sharansky holds up a #BringBackOurBoys sign on behalf of the Jewish Agency
(...)Not because #BringBackOurBoys was quickly appropriated by pro-Palestinian activists who used it to highlight the plight of Palestinian boys detained or killed by Israel — that was predictable enough — but because the Israeli use of the hashtag was
itself
an appropriation.
I'm talking, of course, about the #BringBackOurGirls campaign launched to help find Nigerian schoolgirls kidnapped by radical terrorist group Boko Haram in April.(...)
Nathan Sharansky, un juif néocon et ancien leader
refuznik
, a été le gourou intellectuel de Bush et de la guerre de l'Occident contre le terrorisme et les tyrans soi-disant "pour étendre sur la terre la liberté et la démocratie".
Europe-Israel - Le Journal Le Monde proche du Gouvernement, soutient aujourd'hui qu'Israël n'a jamais cessé d'occuper Gaza
Agression contre Gaza : comment Israël agit de l'intérieur pour briser la résistance politique en France.
"Guerre de religion"? French PM denounces Jewish-Muslim conflicts
Manuel Valls says France 'will not allow provocations to feed conflicts between communities,' even if it means banning protests.
Dans un article publié aujourd'hui dans le Canard enchaîné, on apprend que la position de la France sur l'agression israélienne a été imposée à Hollande par Netanyahou.
Attaque des synagogues à Paris : les médias vous mentent et couvrent la LDJ
Nouvelle vidéo accablante qui montre la connivence LDJ-Police
VIDEO -
Affrontements devant les synagogues : tout accuse la LDJ
Vidéo : les fascistes de la LDJ et les flics de Hollande main dans la main
VIDEO -
Shocking scenes as 150 Jewish men go on rampage in Paris streets and clash with pro-Palestinian demonstrators
Pro-Israeli Mob Goes On Rampage In Paris On Sunday
France 'bans pro-Palestinian rallies' as tensions increasingly mirror Israel-Gaza animosity
France became the first country in the world to ban pro Palestinian demonstrations …. does this make them 'The Only Democracy In Europe?' (sic)
Une manifestation pro-palestinienne interdite à Paris
VIDEO -
Youssef Boussoumah (PIR) veut faire croire que la Gaza Firm est à l'origine des débordements du 26 juillet
Why Are Peace Activists Getting Beat Up?
'Burn the Leftists!': A mob of extreme-right activists attack a peaceful demonstration in Tel Aviv on June 12. Oren Ziv/Activestills 'Burn the Leftists!': A mob of extreme-right activists attack a peaceful demonstration in Tel Aviv on June 12.
Cukierman : « Ce nouvel antisémitisme peut mener jusqu'au départ de tous les Juifs »
N'est-ce pas ce qu'Israël souhaite?
Manifestations pro palestinienne - le gouvernement collabore au plan sioniste.
Les sionistes avait justement besoin de cela pour provoquer une alyah massive.
Talk of feared new Holocaust at Knesset meeting on European anti-Semitism
Incitement against Jews in Germany at levels not seen since 1933, says speaker at emergency session
La dissidence "Antisioniste", était-elle présente aux manifestations pro-palestiniennes?
Finkielkraut : « Une grande partie des musulmans est hostile à l'égard d'Israël et des juifs »
VIDEO -
Info OummaTV : invité de l'Esprit d'actu, Bernard Ravenel révèle qu'il y a eu un compromis entre" Nicolas Sarkozy à l'époque ministre de l'Intérieur et le CRIF pour tolérer la LDJ"
VIDEO -
Bernard Ravenel : "La police est fatiguée de la Ligue de défense juive"
Ravenel dit que la LDJ est interdite aux USA et en Israël pour cause de racisme, or c'est pour leurs activités terroristes et leurs incitations au meurtre que cette organisation est interdite aux USA et en Israël. La LDJ figure dans la liste des organisations terroristes aux USA et en Israël.
Valls veut mater les députés qui manifestent leur soutien aux Palestiniens
VIDEO -
INFO PANAMZA. Découvrez les images d'un Premier ministre dédouanant la LDJ pour sa violence et le double discours de la France à propos de la question israélo-palestinienne.
VIDEO -
Jews for peace - Michèle Sibony explain how the Pro-Palestine demonstration was actually a trap put by the Zionist JDL
VIDEO -
Palestine, LDJ - Un auditeur défonce Valls et les journalopes de RMC
VIDEO -
Après les Manifestations pro-palestiniennes le gouvernement lâche les chiens, le FN se met à parler
Ca y est , le FN parle enfin, et, évidemment , son discours vise à stigmatiser les populations de banlieue.
J-J Candelier (député communiste): "J'en profite pour réclamer la dissolution administrative de la Ligue de Défense Juive, organisation criminelle, classée organisation terroriste par le FBI, et interdite d'activité en Israël comme aux États-Unis. L'impunité de ces barbares dont le seul but est de créer un amalgame entre judaïsme et sionisme est inacceptable."
juif.org - Le journal Libération stigmatise les groupes d'autodéfense juifs (LDJ/Betar). Le Monde offre une tribune aux amoureux du Hamas
Évidemment, il n'y a que les fans du Hamas pour condamner la LDJ... NOT!
(
VIDEO
)
Le ministère de l'Intérieur réfléchirait à une dissolution de la LDJ
Dissolution possible de la LDJ : «De l'enfumage», juge le NPA
Marine Le Pen justifie l'existence de la Ligue de défense juive
« S'il existe une Ligue de défense juive, c'est qu'il y a un grand nombre de juifs qui se sentent en insécurité. Ils ont le sentiment que monte un nouvel antisémitisme en France et qui est le fait de confrontations communautaires. »
Marine Le Pen-LDJ, même combat : Mort aux Arabes !
VIDEO -
Ligue de défense juive : "Avec Valls, on a tout ce qu'on veut"
La LDJ bientôt dissoute ? Le décisionnaire est un proche de la mouvance sioniste
French JDL leader: Reports of ban on group are rumors
juif.org - Les crânes d'oeufs de gauche veulent interdire la LDJ c'est bien mais après il faudra interdire le Betar puis le Likoud etc.
LA GUERRE DES MOTS DERRIÈRE UN PSEUDO
31 juillet 2014. Libération s'indigne. Ulcan, un hacker franco-israélien ose s'en prendre à l'extrême gauche pro-palestinienne. (...)
Jews March in New York Rally Against Israel
War in Gaza 'We Won't Stand Idly By' as Palestinians Die
Jews and Arabs refuse to be enemies: Social media campaign goes viral (PHOTOS)
As Jews unite, is US youth moving to anti-Semitism 'at light speed'?
France's 'Days of Anger'
Ian Tuttle is a William F. Buckley Jr. Fellow at the National Review Institute.
Without a doubt, Holocaust denial constitutes a special type of insanity. What, then, about Holocaust endorsement? As Jewish leaders in France tell of the rise of a "new anti-Semitism," French Jews find themselves caught between perpetrators of both extremes: those who say the Holocaust never happened and those who are calling for another.
Clashes as pro-Palestinian protesters defy France ban
Pro-Palestinian protesters rally across EU
Boy killed in Kashmir after Indian forces shoot at anti-Israel rally; defying Hollande, thousands protest in Paris, French cities, as well as in London.
Pro-Gaza, Israel marches choke German city centres
Ireland is pro-Palestinian, says Israeli media
Ireland's 'pro-Palestinian stance' has made it into the Israeli headlines after a minute's silence was held in the Dail for the people of Gaza.
La fin de la gauche juive? Une juive libérale fait son mea culpa: "Mon père, ce faucon, avait raison"!
Norman Finkelstein se fait arrêter devant la Mission israélienne à l'ONU en soutien à Gaza
Writer Norman Finkelstein and Several Activists Arrested at Pro-Palestine Protest in New York
Liberman: Those who protest against IDF operation are 'terrorists'
Sharansky: Jewish history in Europe is at the beginning of its end
Jewish Agency Chairman Natan Sharansky warned last week that "we are seeing the beginning of the end of Jewish history in...
A Sydney, une caricature « dénigre racialement » les Juifs
ZOA: U.S. policy on Palestinians is 'a diplomatic Kristallnacht'
The Zionist Organization of America (ZOA) has condemned the kidnapping by the Hamas terrorist group of three Israeli teenagers, as well as Mahmoud Abbas' Palestinian Authority (PA) for its obscene and incendiary newspaper cartoon celebrating and trivializing this horrendous, appalling crime.
The ZOA sees the kidnapping by the Nazi-like Hamas, the U.S.- and European Union-listed terrorist group that calls in its Charter for the murder of Jews, as underscoring the anti-peace nature of the PA, which recently formed a new unity regime Hamas. The ZOA also renews its criticism of the Obama Administration for not cutting aid to and ending diplomatic relations with the PA for forming this alliance with Hamas. It is nothing less than a diplomatic Kristallnacht that the Obama Administration has embraced the Hamas/Fatah terrorist alliance and publicly announced that they will continue funding the PA to the tune of some $500 million annually.
Holocaust survivors donate to IDF soldiers
Vous croyez peut-être que donner aux survivants de l'holocauste c'est donner à une cause "humanitaire"? Détrompez-vous.
Israel police won't probe Israeli Arab MK Zoabi for kidnapping statements
MK Tamar Zandberg (Meretz) asked Yitzhaki whether "an investigation has been launched against Foreign Minister Avigdor Lieberman and against MK Ayelet Shaked, who wrote a column on her Facebook page inciting against an entire people and calling, among other things, for the murder of women."
MK Zoabi suspended from Knesset plenum for excusing West Bank kidnap
Israël : Hanin Zoabi suspendue six mois de la Knesset
La députée arabe israélienne Hanin Zoabi, du parti arabe Balad, a été suspendue mardi de ses fonctions pour une période de six mois par la commission d'éthique de la Knesset, pour avoir "justifié" mi-juin l'enlèvement des trois adolescents israéliens...
The "Middle East's Only Democracy" Bans Arab Knesset Member from Participating in Debates!
Middle of the Street
J Street backs Israel's attack on Gaza, a sharp change from the 2008 conflict. The dovish lobby has won praise from moderates — but is it losing credibility with grassroots supporters?
JSTREET a tenté de nous faire croire qu'il est possible de faire du lobbying pro-israélien "différemment"... Oui ils font ça différemment: ils prétendent travailler pour une paix juste entre les Palestiniens et les Israéliens, mais finalement ils font juste redorer la réputation des supporteurs d'Israal en essayant de donner de la légitimité au soutien à Israel!
Israel does not want peace
Israël : Lieberman menace d'expulser l'envoyé de l'ONU pour le processus de paix
Israël: Lieberman veut expulser l'envoyé de l'ONU
Le sionisme contre l'ONU...
VIDEO -
Le nombre de déplacés par les conflits atteint un record depuis la fin de la seconde Guerre mondiale
Canadian FM: Demilitarize the West Bank and Gaza
Eric Cantor's Defeat Is Also Netanyahu's
VIDEO -
RAPPEL: Message to Obama from Israel
The Metropolitan Opera's Censorship of "The Death of Klinghoffer": Artwork About Oppression of Palestinians Considered Anti-Jewish
Un millier de Français ont célébré à New York les vingt ans de la disparition du Rabbi de Louvabitch, Mena'hem Mendel Schneerson, l'une des personnalités les plus importantes [ET LES PLUS HAINEUSES!] du judaïsme contemporain.
Quand les Juifs d'Israël disent "plus jamais ça" ils sont sérieux, Dan Hodges
Plus jamais de juifs victimes, il leur faut donc être en tout temps les agresseurs!
Le physicien Stephen Hawking soutient le boycott académique d'Israël
Israel 'disappointed' by Latin American envoy recalls
Five Latin American countries withdraw envoys from Israel
Enquête sur le plus organisé des réseaux terroristes internationaux : Israël
Bolivia declares Israel terrorist regime
La Bolivie place Israël sur sa liste d'États terroristes
L'Amérique latine solidaire des Palestiniens sauve l'honneur…
Le Chili et le Pérou rappellent leur ambassadeur en Israël
100 Spanish celebrities accuse Israel of genocide in Gaza
On voit que les latino-américains on compris, probablement à cause du passé colonial en Amérique, allant du génocide des Amérindiens au néo-colonialisme contemporain de l'exploitation du Sud de l'Amérique par le Nord de l'Amérique.
'You can't call it self-defence while you're murdering children': Javier Bardem and Penelope Cruz lead the celebrity revolt over Gaza 'genocide'
Cruz et Bardem qualifient l'opération israélienne de « génocide »
Penelope Cruz, Javier Bardem, Pedro Almodovar denounce Israel's 'genocide' in Gaza
Open letter signed by dozens of Spanish stars blasts Israel's actions in Gaza and urge EU condemnation.
« Génocide » : le texte de l'acteur Javier Bardem sur Gaza
Selena Gomez raillée pour son soutien à Gaza
Liban : Massive Attack condamne les « massacres » d'Israël contre les Palestiniens
One Direction singer latest to post controversial "#FreePalestine" tweet
British Muslim boy band singer Zayn Malik's tweet has garnered nearly 190,000 re-tweets and fierce responses from both sides of the conflict.
English cricketer ordered not to wear 'Save Gaza' wristbands on the field
International Cricket Council rules that while batsman Moeen Ali is free to express political views off the field, he cannot wear political wristbands while playing.
NBA superstar comes under fire for tweeting "Free Palestine"
FreePalestine : le tweet de soutien à la Palestine de Rihanna
Brian Eno joins criticism of BBC's bias against Palestinians
Protesters force BBC to confront its pro-Israel bias
Israel Accused Of War Crimes (UK Parliament)
Campaigners call on UK government to end military ties with Israel
Activists occupy UK government building, demanding arms embargo on Israel
Etgar Keret: Why I will never leave Israel, despite it all
One of Israel's leading authors
explains why his provocative new book will not be published in Hebrew.
Fleeing conflict into the arms of another war
When the siren sounds and Israelis run for shelter, Tel Aviv's African asylum seekers run out to the street.
juif.org - La « Palestine » n'est plus une cause, c'est un alibi pour être antisémite
Why Opposing the Israel Lobby Is No Longer Political Suicide
VIDEO -
Jon Stewart ironise sur le conflit israélo-palestinien
VIDEO -
Jon Stewart Learns What Happens When You Criticize Israel
Keep Your $50!
Jon Stewart says he's not taking calls about the Middle East — even if you came to his bar mitzvah: 'Look, a $50 savings bond does not buy you a lifetime of criticism.'
http://webcache.googleusercontent.com/search?q=cache:v3CU2HStx6sJ:www.haaretz.com/life/arts-leisure/.premium-1.608261
Israeli singer cancels concert over political death threats
Rona Kenan says she has been subjected to verbal attacks over a false 2012 report that claims she held a moment of silence for Palestinian martyrs.
By Eli Ashkenazi and Ben Shalev | Jul. 31, 2014 | 6:24 PM
http://webcache.googleusercontent.com/search?q=cache:V0UKCRo6ZiUJ:www.haaretz.com/opinion/.premium-1.608008
If you've been anywhere near the American Jewish community over the past few weeks, you've heard the following morality tale: Israel left the Gaza Strip in 2005, hoping the newly independent country would become the Singapore of the Middle East. Instead, Hamas seized power, ransacked greenhouses, threw its opponents off rooftops and began launching thousands of rockets at Israel.
American Jewish leaders use this narrative to justify their skepticism of a Palestinian state in the West Bank. But in crucial ways, it's wrong. And without understanding why it's wrong, you can't understand why this war is wrong too.
Let's take the claims in turn.
I can already hear the objections. Even if withdrawing settlers from Gaza didn't give the Palestinians a state, it might have made Israelis more willing to support one in the future - if only Hamas had not seized power and turned Gaza into a citadel of terror.
But Hamas didn't seize power. It won an election. In January 2006, four months after the last settlers left, Palestinians in Gaza, the West Bank and East Jerusalem chose representatives to the Palestinian Authority's parliament. (The previous year, they had separately elected Abbas to be the Palestinian Authority's President). Hamas won a plurality of the vote - forty-five percent - but because of the PA's voting system, and Fatah's idiotic decision to run more than one candidate in several districts, Hamas garnered 58 percent of the seats in parliament.
Don't get me wrong. I'm not suggesting that by 2006 Hamas had embraced the two state solution. Only that Hamas recognized that running against the two state solution was not the best way to win Palestinian votes. The polling bears this out. According to exit polls conducted by the prominent Palestinian pollster Khalil Shikaki, 75 percent of Palestinian voters—and a remarkable 60 percent of Hamas voters—said they supported a Palestinian unity government dedicated to achieving a two state solution.
Unfortunately for the Bush administration, Dahlan's forces were weaker than they looked. And when the battle for Gaza began, Hamas won it easily, and brutally. In response, Abbas declared emergency rule in the West Bank.
So yes, members of Hamas did throw their Fatah opponents off rooftops. Some of that may have been payback because Dahlan was widely believed to have overseen the torture of Hamas members in the 1990s. Regardless, in winning the battle for Gaza, Hamas—which had already shed much Israeli blood - shed Palestinian blood too.
Israel responded to Hamas' election victory by further restricting access in and out of Gaza. As it happens, these restrictions played a key role in explaining why Gaza's greenhouses did not help it become Singapore. American Jewish leaders usually tell the story this way: When the settlers left, Israel handed over their greenhouses to the Palestinians, hoping they would use them to create jobs. Instead, Palestinians tore them down in an anti-Jewish rage.
The point of dredging up this history is not to suggest that Israel deserves all the blame for its long and bitter conflict with Hamas. It does not. Hamas bears the blame for every rocket it fires, and those rockets have not only left Israelis scarred and disillusioned. They have also badly undermined the Palestinian cause.
The point is to show—contrary to the establishment American Jewish narrative—that Israel has repeatedly played into Hamas' hands by not strengthening those Palestinians willing to pursue statehood through nonviolence and mutual recognition. Israel played into Hamas' hands when Sharon refused to seriously entertain the Arab and Geneva peace plans. Israel played into Hamas' hands when it refused to support a Palestinian unity government that could have given Abbas the democratic legitimacy that would have strengthened his ability to cut a two state deal. And Israel played into Hamas' hands when it responded to the group's takeover of Gaza with a blockade that—although it has some legitimate security features—has destroyed Gaza's economy, breeding the hatred and despair on which Hamas thrives.
In the ten years since Jewish settlers left, Israeli policy toward Gaza has been as militarily resourceful as it has been politically blind. Tragically, that remains the case during this war. Yet tragically, the American Jewish establishment keeps cheering Israel on.
http://webcache.googleusercontent.com/search?q=cache:hpFfLmrYenEJ:www.haaretz.com/news/national/.premium-1.607517
Over the past two weeks, an increasing number of Facebook pages are reporting on people who express joy at the deaths of IDF soldiers or speak out harshly against the war effort, and calling for them to be dismissed from their jobs.
In some cases the efforts of these individuals have led to dismissals of people who came out against the IDF, or expressed happiness over harm to soldiers. For example, Hadassah College in Jerusalem withdrew a scholarship to an Arab woman student over a Facebook post. Hadassah College President Berthold Friedland wrote the student: "We read your post with shock and disgust." Friedland also wrote that "until clarifications are completed and the police deal with it, the college management has decided to prohibit you from entering the campus for any reason, academic or other."
Other educational institutions have issued warnings to their staff and students that they must avoid "extremist and inappropriate statements" on social media, and threatened disciplinary action or to go to the police.
Facebook pages of this type, such as "Boycott Haters of Israel," "Fifth Column in Israel" have received between a few thousand to tens of thousands of "Likes." In one case, the administrators of the Facebook page of the food chain Tiv Ta'am responded to a report on the Facebook page "Concentration of Destroyers of Israel" by saying that one of its employees, who had expressed happiness at the death of soldiers and Jews, had been fired.
Last week, the Lod municipality dismissed a psychological counsellor, Isra Gara of Jatt, after she expressed joy at the death of soldiers.
Shufer-Sol food chain reported on its own Facebook page that two employees had been summoned to a hearing before dismissal, due to reports the two had made what it deemed unacceptable comments, and warned that employees who did so would be fired.
The mobile phone company Cellcom also summoned an employee for clarifications following a number of reports about statements she had allegedly made.
Ben-Gurion University President Prof. Rivka Carmi wrote to students and staff that the university was "following the discourse on the Web," and if need be would act according to the disciplinary code. Tel Aviv University also warned in a letter to faculty against "hurtful and extremist" statements by students or faculty. Thirty faculty members signed a letter of protest against the move.
http://webcache.googleusercontent.com/search?q=cache:r6tx5O0ZSGYJ:www.haaretz.com/opinion/.premium-1.603679
Yet The New York Times and other international media insist on describing recent events as "the cycle of violence", thus suggesting a moral equivalent between Israeli military attacks on legitimate military targets and Hamas rocket attacks on Israeli civilian targets.
Nor is there any moral equivalent between the Hamas-inspired and possibly implemented kidnapping and killing of three Israeli teenagers and the vigilante killing of an Arab teenager by Israeli individuals. Every country has its vigilantes, but countries committed to the rule of law condemn, capture, try and imprison their vigilantes. Countries and groups committed to the rule of terror congratulate, celebrate and name public squares after their vigilante killers—treating them not as vigilantes but as heroic implementers of their terroristic policies.
The Israeli government's reaction to the terrorist murder of Khdeir has been commendable, but its earlier reaction to the less serious acts of "price tag" vigilantes, left something to be desired, and may have encouraged the vigilante murderers who took immoral revenge against an innocent 16 year old. Although Israeli authorities investigated past price tag crimes, they appear to have done it with less enthusiasm, energy and professionalism than they have employed against Arab vigilantes and terrorists. Jewish vigilantes tended to receive lower sentences and better prison treatment than Arab vigilantes. Tragically, it seems to have taken the murder of Khdeir to force Israelis to face up to their responsibility in controlling Jewish vigilantism.
Prime Minister Netanyahu has condemned in the strongest terms the vigilante murder of Khdeir. So too has Mohammad Abbas condemned the terrorist kidnapping and murder of the three Israeli teenagers. Now the time has come for both leaders to take action against their own citizens who try to take the law into their own bloody hands.
Tragically, revenge is a powerful human impulse that must be strictly controlled by governments. Though some Israelis called for acts of revenge following the murders of the three Israeli teens, the vast majority of Israelis and all of its leaders, reject individual acts of revenge. The same cannot be said of Palestinian leaders, many of who justify acts of terrorism against innocent Jews as appropriate revenge against Israeli military actions, just as Hamas has now done.
Israelis—Jews, Muslims and Christians alike—have the right to be outraged at the revenge murder of Khdeir, as they were at the murders of the three Israelis. But those who call for the murder of innocent Israelis in revenge for legitimate Israeli military actions have no moral standing to express outrage at revenge taken by lawless Israelis.
They may feel selective outrage when one of their own is murdered in revenge for one of their own having murdered innocent others. But that is tribalism, not morality.
Both morality and the rule of law demand equal treatment of all murders. They also demand an acknowledgment of the difference between the deliberate murder of innocent civilians and the legitimate military actions of a government seeking to protect its citizens, even when those military actions cause unavoidable civilian casualties among the human shields widely employed by Israel's enemies.
Israel's commitment to the rule of law is being tested by Jewish vigilantes. It is essential that justice be done and also seen by the world, and by Israelis, to be done. There cannot be one rule of law for those who kill because they hate all Jews and one for those who kill because they hate all Arabs. The nation-state of the Jewish people must accord equal justice to Jews and Arabs alike. And equal justice requires equal investigation, prosecution and punishment, without regard to the ethnicity of perpetrators and victims. Few nations pass this test. Israel must.
http://webcache.googleusercontent.com/search?q=cache:5xWHlOnZk4wJ:www.haaretz.com/jewish-world/jewish-world-news/.premium-1.602675
The secretary-general of World Bnei Akiva, Rabbi Noam Perel, called for revenge of the kidnapping and murder of three Israeli teens, the bodies of whom were found Monday.
"An entire nation and thousands of years of history demand revenge," Perel posted on his Facebook page, shortly after the bodies were found.
"The government of Israel is gathering for a revenge meeting that isn't a grief meeting. The landlord has gone mad at the sight of his sons' bodies. A government that turns the army of searchers to an army of avengers, an army that will not stop at 300 Philistine foreskins," Perel wrote, alluding to the biblical tale of David, who killed 200 Philistines and gave their foreskins to King Saul as the bride price for his daughter.
"The disgrace will be paid for with the blood of the enemy, not with our tears," Perel concluded.
Perel posted the same message in a Facebook group of World Bnei Akiva envoys.
Responses to Perel's post on his Facebook profile were predominantly negative, with many expressing their disappointment that the leader of the youth movement they were once a part of espouses such views.
"I'm ashamed of the movement I grew up in. I'm pained that you make me ashamed of Judaism, because you speak in its name," one comment read.
Others called Perel "insane" and a "Judo-Nazi," with one comparing the rabbi to Adolph Eichmann. Some comments ridiculed Perel's implied call for the mass-circumcision of Palestinians, with one alerting the rabbi to the fact that as most of the Palestinians are Muslims, they have already been circumcised.
Perel has since removed the post, saying in a new post that he was misunderstood.
Rabbi Perel is also the founder of the high-school yeshiva in the settlement of Susiya near Hebron, which he headed for many years.
On Tuesday evening, after the funerals of the three teens, Perel wrote: "We've returned from the funerals of our murdered with new and clear insights. Mountains of words don't do it for us anymore… "
Opposition leader and Labor Chairman Isaac Herzog called on Minister Bennett to condemn Perel's statement. "This is serious incitement that a senior member of the Habayit Hayehudi must never say in the state of Israel," Herzog said, adding that if Bennett failed to issue a denouncement, he will urge the prime minister to sack him.
http://webcache.googleusercontent.com/search?q=cache:D70-IljnVwAJ:www.haaretz.com/news/diplomacy-defense/.premium-1.603592+&cd=11&hl=fr&ct=clnk&gl=ca&client=firefox-a
In other words, they belong to the most overlooked and least understood part of Israeli society: young men and women who don't fit into the rigid structure of their Haredi homes but have not crossed into another community and perhaps never will. They may be the most easily disowned group — not only in Israel, but in the entire Jewish world.
There is no way to even begin assessing the size of this group. Many of them remain registered with their yeshivas or seminars that receive funding based on the official number of students and have little interest in acknowledging truancy.
The Education Ministry says dropout rates in Haredi education are at 8 percent, but some observers believe the number is three times higher. We're talking about tens of thousands of teenagers. Some transfer to special yeshivas and seminars founded for students who have trouble handling the tough requirements of the mainstream institutes.
But there is a stigma attached to these places in a society where a young person's suitability for a good marriage match is everything. And while some educators at these places make sterling efforts on behalf of their students, they operate on the premise that whatever happens, the kids must remain in the Haredi framework.
Every other sector of Israeli society, even the most underprivileged, has some kind of state-funded structure. Young Israelis who want to leave the Haredi world have nothing besides a tiny handful of NGOs with meager budgets. Making your way in an environment you're not socially or intellectually prepared for with no form of support is a daunting task.
And not all Haredi dropouts are interested in such a transition; they just want to be normal teenagers in a community that doesn't allow for individualism or deviation from the prescribed path. You can see these bored kids hanging out in Jerusalem, Bnei Brak and just about every other Haredi town and neighborhood in Israel. With nowhere else to go to, they're easy pickings for Kahanists who offer them a sense of belonging, action and identification.
None of this excuses anyone involved in the depraved murder of a 16-year-old. But as their identities emerge and just about every segment of Israeli society disowns them, it makes sense to try to understand the background.
No one in government or education in Israel and the Diaspora has any interest in working with this group. Haredi leaders are certainly not willing to make it easier for youngsters to defect. Support for any form of counseling or vocational training for ultra-Orthodox teens trying to make their way outside the community would be a tacit admission that this way of life doesn't fit everyone. It would undermine a fundamental belief.
And while the government, the business community and even the army have been making limited inroads in getting Haredi men and women to join the workforce, these programs depend on cooperation with the rabbis and constant reassurances that no one is trying to get Haredim to abandon their beliefs. An official initiative to help dropouts on their difficult path would provoke an outcry against secular proselytizing. So these kids fall between the cracks.
This is the fault of the Israeli establishment, though Jewish communities in the Diaspora share some of the blame. Very similar trends are occurring in Haredi communities in America and Europe. In many cases, parents who feel incapable of dealing with these challenges send their children to yeshivas in Israel in the hope that if they don't straighten out, at least they won't spoil their brothers and sisters and bring shame on the family.
Reinforced by this overseas contingent, the dark underbelly of the Haredi community grows. Forsaken by all the establishments and off the radar of social services, think tanks and demographers, these kids are prone to petty crime and extremism.
No one should act surprised that members of this group appear involved in Mohammed Abu Khdeir's murder. They are the lost children of the Jewish people; Jewish leaders have disowned them for too long.
http://webcache.googleusercontent.com/search?q=cache:JAo0ggL-i_sJ:www.haaretz.com/news/national/.premium-1.604697
Several dozen right-wingers interrupted a leftist demonstration against the Israeli operation in Gaza, beating and threatening several demonstrators on Saturday evening in central Tel Aviv.
One man was rushed to Ichilov Hospital after he was beaten by the rightists. According to the police, no arrests were made.
The leftist demonstration started around 8 P.M., with several hundred demonstration and about 20 police officers in attendance. Opposite the demonstration, several dozen rightist activists also gathered.
Shortly after 9 P.M., rocket alerts were sounded in Tele Aviv, and the police officers and demonstrators ran for shelter, while the rightists chased and threatened them, eyewitnesses said.
According to Rotem Bin Nun, 38, who participated in the demonstration, the rightists attacked the demonstrators with clubs while the police officers were taking shelter at the nearby Habima Theater.
"A friend of mine tried to defend one of the other demonstrators and was beaten himself," Bin Nun said. "He lost consciousness for a few seconds, passers-by called an ambulance and we went to Ichilov."
"It was fearful. I've never experiences such violence in Tel Aviv in a leftist demonstration," he added.
Police officers at the scene told Haaretz no one was arrested, that no wounded were reported and that the situation is "under control." According to eyewitnesses and demonstrators, police did not do enough to stop the violence, and arrested no right-wingers who threatened leftists.
Israeli rapper Yoav Eliasi, known by the stage-name "The Shade," was spotted among the right-wingers and later thanked his fellow activists for showing up, noting members of the Beitar Jerusalem F.C. fanclub, among others. "Together we're a force against the real enemy among us, the radical left, and thanks to my guys who are apparently called the lions, and thanks to the IDF, all this is for you!" he wrote on his Facebook page.
http://webcache.googleusercontent.com/search?q=cache:q5wW3m04nysJ:www.haaretz.com/blogs/the-lighthouse/.premium-1.604499
There's no official position or consensus among Orthodox Jews on this issue, but my sense is that Orthodox Jews fall in the detractor camp more often than the supporter camp. Politics are messy, and there are reasonable arguments to be made about Obama's job performance overall. But I think that supporters of Israel who oppose Obama for domestic reasons, valid or contrived, are allowing those grievances to disproportionately influence their opinion of Obama's support of Israel.
In particular, many critics of Obama pointed to his continued usage of the word "restraint" when referring to Israel's right to defend itself. "At this dangerous moment, all parties must protect the innocent and act with reasonableness and restraint, not vengeance and retribution." To his detractors, this is unacceptable. By advocating restraint the president is defanging the Israel Defense Forces which is evidence that Obama is anti-Israel. Meanwhile, how quickly we forget that Presidents George W. Bush, Bill Clinton and George H. W. Bush all used the same language of restraint when Israel has been attacked by its enemies.
It's no contradiction to assert Israel's ability to defend itself while also urging restraint. The legal definition of self defense is to protect oneself from harm caused by the attack of another. The amount of force used must be sufficient for protection from the imminent harm but it may not be used as an excuse for the use of excessive force or an affirmative attack. Determining the level of force necessary for protection in Israel is a debatable point. The United States has consistently urged Israel to be careful not to cross the line where defense morphs into aggression. This is not anti-Israel. Israel agrees with this position. The slight disagreements are simply about where to draw that line. But for too many people, politics trumps reason and prudence granting themselves a license to use this innocent turn of phrase as fuel to the anti-Obama fire.
Channelling this rhetoric, an Orthodox Jew on a Fox News Channel show said on Thursday, "This is an anti-Israel administration; it's the first administration in American history that is obviously anti-Israel; it's borderline a Jew-hating administration." The evidence for this inflammatory statement is the flimsy criticism that the United States is now funding Hamas under the new Palestinian Unity Government.
It's a valid question to ask whether support for the unity government is wise. It's also a valid question to ask whether support for a unity government with no Hamas militants in official positions is actually funding Hamas. Another valid question is whether the unity government will last more than a few weeks. But the answer to these questions are far from settled.
It's also a valid question to ask whether the PA can influence Hamas or whether Hamas will inevitably militarize the PA. President Abbas insists that nothing has really changed. He says that he is the boss and the PA will negotiate with Israel while recognizing Israel's right to exist. Furthermore, Abbas promises that no Hamas militants will take government positions. Hamas officials claim that they will never recognize Israel no matter what Abbas says.
The point is that the issue is complex and unsettled. Yet, to some people this speculation is evidence that Obama is anti-Israel and borderline anti-Jewish.
On the other hand, President Obama personally requested that Congress fund the Iron Dome air defense system in 2010. In the years since 2010, the United States has provided additional funding for Iron Dome. It's a terribly odd thing for an anti-Israel, borderline Jew hating administration to fund Israel's most effective tool in protecting its citizens from rocket attacks. Unlike the criticism of the phrase parsers and Oracles, there is no speculation about Iron Dome. It was recommended by Obama and he takes pride in its success. Of course this makes perfect sense as Iron Dome is a classic self defense system and cannot be turned into a weapon or even construed as a form of aggression. An elegant solution that exemplifies restraint.
The congressional vote to fund Iron Dome passed 410-4. There were four members of congress who inexplicably opposed giving their ally in the Middle East an Iron Dome to protect its citizens. None of them are named Barak Obama. They are John Conyers, Dennis Kucinich, Ron Paul, and Pete Stark. If you are looking for anti-Israel villains in the 2010 United States government, those four would be a good place to start.
Jewish tradition places great emphasis on hakarat hatov - gratitude. Politics comes after religious obligation and ethics. Our sages teach us that God commanded Moses to strike the Nile in order to commence the plague of blood. Moses delegated this duty to his brother Aaron because of his gratitude to the Nile for saving his life when his mother placed him inside a floating cradle in the river. The water saved Moses' life and so he refused to strike the water. President Obama is saving Jewish lives in Israel. Not just one life. He's saving many lives. For that, the Jewish response is to say thank you. So on behalf of less appreciative Orthodox Jewish brethren, I say thank you Mr. President. Your support and tangible assistance are greatly appreciated.
Calling Obama anti-Israel and borderline anti-Jewish is more anti-Jewish than anything Obama has ever done. It is not just striking the Nile that saved us once. It is striking the Nile repeatedly after it saved us innumerable times. A cornerstone of Judaism is gratitude. The people of Israel and Jews all over the world should be thanking President Obama, not slandering the president with rank speculation and dismissive cynicism. Feel free to disagree with a million things Obama has done that you don't like. When he does something just and moral and good, just say thank you.
http://webcache.googleusercontent.com/search?q=cache:-0931CJbL60J:www.haaretz.com/news/diplomacy-defense/.premium-1.604692
On Friday, as Benjamin Netanyahu stood before the cameras at the safe room of the air force's Tel Aviv headquarters, he spent a few minutes recounting the conversations he had on the phone with a few world leaders – Barack Obama, Vladimir Putin, Angela Merkel, Stephen Harper, David Cameron and Francois Hollande.
The contradiction in Netanyahu's statement is derived out of the messages relayed to him by world leaders. On the one hand, all of them condemned the rocket fire from Gaza and backed Israel's right to self-defense. On the other, there's a significant difference between rights and exercising them.
All the leaders who talked to Netanyahu urged him not to escalate the operation, thus avoiding further innocent casualties. Even Putin spoke in the same vain, and it was difficult to ignore the irony in the Kremlin's statement that "an end must be put to the violent confrontation in Gaza, which leads to many civilian casualties." Tell that to the Chechens.
The phone calls Netanyahu and Foreign Minister Lieberman received from their counterparts abroad, the joint statement by the 15 members of the UN Security Council and the increasing talks of a cease-fire testify that the countdown for the end of Operation Protective Edge has began. After several days of an almost unlimited international credit for harsh action against Hamas, Israel has started losing that legitimacy over the weekend.
In coming days a barrage of western diplomats and foreign ministers will hit Israel, in attempt to formulate a cease-fire. U.S. Secretary of State John Kerry will probably be there too. If the cabinet will order the Israeli army to launch a ground offensive in Gaza international pressure on Israel will mount even further.
It is uncertain if Netanyahu is distressed by the international efforts. From the outset, he was not too eager for an operation against Gaza. As in many instances before, it seems that now too Netanyahu may even be courting outside pressure to bring about the end of the operation. Though he puts on a tough exterior for the Israeli public, in the cabinet meeting room he will tell ministers that there's no choice, that the world is exerting pressure and that it's more important to focus on the Iranian nuclear program.
The details of the cease-fire are more-or-less set: Calm on both sides for at least a year, reduced restrictions on the Gaza crossings, expanding fishing areas off the Gaza coast, and perhaps some sort of Palestinian Authority presence in the Strip, possibly by manning the Rafah Crossing with Mahmoud Abbas' presidential guard together with EU inspectors.
The problem is that at this stage there's no cease-fire outline on the table and there's no clear and reliable mediator to formulate one. Meanwhile, everyone's talking to everyone: The Egyptians, the Qataris, the Turks, the Americans, Tony Blair and the UN chief. Netanyahu is waiting for an offer, but if Israel wants the cease-fire to include diplomatic achievements and not just six months of calm, it must initiate an effort of its own volition.
http://webcache.googleusercontent.com/search?q=cache:fOkNVeX-gcUJ:www.haaretz.com/news/national/.premium-1.604688
For the second time in a week, a monument to the murdered East Jerusalem teenager Mohammed Abu Khdeir has been vandalized.
The monument, at the site where the 16-year-old's body was found in the Jerusalem Forest on July 2, was built last Tuesday by several dozen residents of Beit Zayit and Jerusalemites, who spontaneously organized the memorial. They held a service at the site, built the monument from surrounding rocks and placed flower garlands on it in memory of the murdered Shoafat youth.
The memorial was built over the charred piece of land on which Abu Khdeir was burned alive by his murderers. Three people have been detained on suspicion of killing the boy for nationalistic motives.
The memorial was initially vandalized by unknown assailants the same day it was built. "Somebody used no small amount of strength to destroy it," said Yoav Laff, a Beit Zayit resident and one of the monument's initiators.
Two days later, on Thursday, members of the Hoar HaOved VeHalomed and Dror Israel youth movements rebuilt the site and held another short service in Abu Khdeir's memory.
From a visit to the site yesterday, it appears that somebody has again vandalized the monument, removed some of the rocks that form it and scattered the flower garlands.
Meanwhile, there are renewed reports of attacks on Arabs, and politically inspired attacks in Jerusalem. On Thursday, an Arab bus driver was attacked in the city, and yesterday a politically inspired fight broke out between Jews – one of whom said there are some innocent Arabs and was then hit by a bottle and hospitalized.
Other witnesses report that groups of right-wing activists and teenagers continue to roam the city center shouting "Death to the Arabs," looking for Arabs to assault. Left-wing organizations in the capital have organized several teams whose aim is to protect Palestinian passersby, alleging that the police has been negligent in dealing with the phenomenon.
Attorney Avner Pinchuk of the Association for Civil Rights in Israel has written to Attorney General Yehuda Weinstein, demanding that he instructs the police to aggressively counter the problem. "We find it difficult to imagine a situation in which a group of Arab ruffians roamed a city in which Jews live and work, shouting 'Death to the Jews,' and the police offers them an escort as long as they don't physically attack Jews. The different behavior in the case of Arab rioters gives the impression of police patronage, and for that reason it must be prevented," Pinchuk wrote.
Sixty-four public figures, including seven Nobel Peace Prize winners, have called for an international arms embargo on Israel for its "war crimes and possible crimes against humanity" in Gaza. The statement came in a letter published in Britain's The Guardian on Friday.
"Israel has once again unleashed the full force of its military against the captive Palestinian population, particularly in the besieged Gaza Strip, in an inhumane and illegal act of military aggression. Israel's ability to launch such devastating attacks with impunity largely stems from the vast international military cooperation and trade that it maintains with complicit governments across the world," read the statement.
"We call on the UN and governments across the world to take immediate steps to implement a comprehensive and legally binding military embargo on Israel, similar to that imposed on South Africa during apartheid," the letter concluded.
Among the signators were Nobel peace laureates Desmond Tutu, Betty Williams, Federico Mayor Zaragoza, Jody Williams, Adolfo Peres Esquivel, Mairead Maguire and Rigoberto Menchu.
Also signing were academics Noam Chomsky and Rashid Khalidi, filmmakers Mike Leigh and Ken Loach, musicians Roger Waters and Brian Eno, writers Alice Walker and Caryl Churchill, and journalists John Pilger and Chris Hedges. Two Israelis, academics Ilan Pappe and Nurit Peled, signed the letter as well.



Sur ce blog:

Soulignons la semaine internationale de l'Apartheid israélien | Un documentaire dérangeant demande: Israel qui vit de ses ventes d'armes (testées sur des Palestiniens) a-t-il intérêt à faire la paix avec ses voisins? Qu'en pense le producteur hollywoodien ex-agent du Mossad et plus grand trafiquant d'armes israélien Arnon Milchan?
La Palestine à l'ONU: sanctions, diplomates rapatriés, 3000 colonies illégales de plus et Israël menacé de comparaître à La Haye
Il y a vingt ans, l'attentat terroriste du loubavitch kahaniste Baruch Goldstein à Hébron montrait la fête de Pourim sous son vrai jour
Ovadia Yossef, grand rabbin sépharade d'Israël, ira déverser sa haine en enfer
Sionisme et christianisme sont inconciliables et antithétiques: un pamphlet autorisé par l'Église presbytérienne des États-Unis qualifie la "pathologie" sioniste de "suprémacisme" juif
Le sanglant sacrifice rituel de Pourim 2012: la pire attaque contre Gaza depuis Plomb Durci
Élections US 2012: Encore une fois, comme après l'élection d'Obama en 2008, Israël s'en va-t-en-guerre. Après tout, c'est lui le patron.
Holocauste (offrande brûlée) à Gaza 2009
Gazés à Gaza
"Tout le monde est antijuif -- à part les sionistes." Plus israélien que les Israéliens, Harper resserre les liens de famille (pour ne pas dire incestueux) entre les États colonialistes et tentaculaires du Canada et d'Israël. Même les médiats juifs israéliens (comme le Jerusalem Post) sont restés bouche-bée de voir Harper s'abaisser à ce point, ne trouvant pas l'ombre d'une critique à formuler à l'endroit des politiques israéliennes
Ariel Scheinermann, dit "Sharon", en enfer après plusieurs années de retard... Couvert de malédictions kabbalistiques, associé au légendaire ennemi des juifs Amalek, tout comme Kissinger et d'autres juifs américanisés... Même lui n'aura pu satisfaire les colons israéliens qui l'attaquèrent pour avoir "bloqué" l'expansion des colonies illégales
Chroniques de la bête immonde: La mémoire du "Plus jamais ça": l'unique espoir pour la survie du peuple juif
NY Times: Sans ennemi extérieur à combattre, Israël est voué à l'éclatement
"Kerry a déclaré la guerre à Dieu!" Menaces de mort contre Kerry-Haman: c'est pas des musulmans! Les antijuifs de plus en plus décomplexés inquiètent... Mais qu'en est-il des menaces de mort à peine voilées proférées impunément par des juifs contre des hommes d'État? .
Détenteur d'un important arsenal nucléaire et chimique, Israël est responsable de la course à l'armement nucléaire et chimique au Proche-Orient... Qu'attendent nos chères démocraties pour condamner cet état terroriste partisan d'al-Qaïda et le compter parmi leurs ennemis?
Un sinistre canadien dénonce le complot onusien-médiatique contre Israël
Le groupe Stern (Lehi) a tenté d'assassiner le président Truman; selon Victor Ostrovsky le Mossad a déjà tenté de tuer le président George Bush, qui disait "Je ne suis qu'un petit homme isolé qui se bat contre la puissance politique d'un millier de lobbyistes du Capitole"
À quand une purge mondiale des individus considérés antijuifs?
Yasser Arafat, ou "Haman l'Amalécite", assassiné par le Mossad?
L'assassinat d'Hariri porte la signature du Mossad
Le "superman" Meir Dagan s'apprête à quitter la direction du Mossad à cause de l'assassinat de Dubaï
La pression monte sur Israël pour qu'elle s'explique sur le rôle du Mossad dans l'assassinat du chef militaire du Hamas à Dubaï
2010: Quelle justice? Le seul assassin inculpé pour l'assassinat du chef militaire du Hamas à Dubaï vient d'être libéré
La piste israélienne n'est plus ignorée dans les ouvrages de référence sur JFK, panique des néocons dans les médias (National Review, Washington Free Beacon) - Extrait de la fin du livre "The Letters of John F. Kennedy"
Encyclopédies antijuives? Menachem Begin, un terroriste exemplaire selon Larousse.fr
Yitzhak Shamir, le terroriste devenu président d'Israël qui joua un rôle central dans la conspiration contre JFK
False flag raté et terroristes juifs dont vous n'avez jamais entendu parler...
La LDJ canadienne se plaint de harcèlement policier et autres persécutions, orchestrées par des groupes palestiniens et musulmans
"Je larguerais Israël demain matin!" dit au Congrès le professeur Michael Scheuer, ancien directeur de l'unité anti-Ben Laden à la CIA
Le président Obama presque sur la même ligne que l'ex-directeur de l'Unité de traque de Ben Laden à la CIA, Michael Scheuer: "peu importe qu'Israël survive ou pas"
Israël peut bien disparaître, on s'en moque, dit l'ancien directeur de l'unité de traque de Ben Laden à la CIA
États-Unis: Le National Council of Churches, les Églises luthériennes, méthodistes et unitariennes réclament une enquête sur l'aide financière et militaire à Israël
Dans ses mémoires intitulées "Diary of a Foreign Minister", l'ancien ministre australien des affaires étrangères, Bob Carr, dénonce la domination malsaine du lobby juif sioniste international sur les affaires étrangères
Le directeur des organisations internationales pour le congrès juif mondial et l'ex directeur de la branche états-unienne du WJC, Shai Franklin: "oui il existe un lobby juif"
Le directeur de 'Christians United for Israel' est l'un des 50 juifs les plus influents selon le magazine Forward
Sénateur Schumer: "Il faut étrangler économiquement" la Palestine car "ils ne croient pas en la Torah"
Célébrer le meurtre des Palestiniens est une Mitzvah (bonne action), déclare le rabbin d'une colonie illégale
Les soldats juifs avaient l'ordre de "nettoyer Gaza"
Selon le Grand rabbin orthodoxe sépharade Ovadia Yosef, "les Gentils n'existent que pour servir les Juifs" et ce sont des ânes
Le rabbin Shapira, auteur d'un livre qui approuve le meurtre des non-juifs, est soutenu par une douzaine de rabbins israéliens importants
Le rabbin Dov Lior: « Le sperme des Non-Juifs donne naissance une progéniture cruelle et barbare »
Un mandat d'arrêt émis contre le rabbin Dov Lior pour incitation au meurtre des non-juifs déclenche la colère de centaines de fanatiques
Un rabbin autorise de voler les récoltes et d'empoisonner l'eau des Palestiniens
Rabbi Yosef: il est interdit de soigner un non-juif le jour du Shabbat
La morale juive: un mythe?
La plus pieuse armée au monde
Saint Baruch Goldstein
Propos honnêtes de gens qui ne le sont pas
"Les Palestiniens et leur gouvernement doivent périr", déclare le grand rabbin orthodoxe sépharade d'Israël
Le rabbin Meir Kahane, fondateur du groupe terroriste Jewish Defense League, expliqué aux enfants
Un autre disjoncté appelle à la destruction du monde arabe
Les Arabes seraient chassés méthodiquement de Jérusalem
Un rabbin sioniste [Dov Lior, un zélé de « La Torah des Rois » selon qui « le sperme des Goyim engendre une progéniture barbare et cruelle »], appelle ses compatriotes à se préparer à reconstruire le prétendu temple sur les ruines du Dôme du Rocher!
Et si la Torah se substituait à la loi israélienne?
Rebâtir le Temple, restaurer les sacrifices, pour instaurer l'ère messianique
2009: CNN confirme: Israel a brisé le cesser-le-feu en novembre
2008: une attaque terroriste contre une Yeshiva tombe à point pour attirer la sympathie pour Israël
2010: B'Nai Brith Canada (Frank Dimant) donne un A+ au gouvernement Harper pour son combat religieux contre les nazislamistes
L'antisionisme de gauche plus dangereux que la vieille école antisémite?
Netanyahou: "Nous vaincrons l'Islam militant"
Les vengeurs
"Le visage de la vengeance juive"
Pourim: notre ennemi traditionnel a gagné la Seconde Guerre mondiale
Pourim 2011 (19 et 20 mars) et l'attaque atlanto-sioniste en Libye
La guerre en Irak était une célébration de Pourim