Dans certains pays, notamment en France et en Allemagne, c'est au nom de la défense de la mémoire des morts que sont condamnés et emprisonnés les négationnistes et même ceux qui émettent des doutes sur le 11 septembre.
C'est ce que Zundel révèle en primeur dans sa première entrevue à la radio depuis sa sortie de prison:
AUDIO - Listen to the May 13th Zundel interview on Rense
PART 1
PART 2
PART 3
PART 4
Au moins 10 ou 12 des accusations portées contre lui concernaient ses publications sur le 11 septembre! Et ce qui lui était reproché était de "porter atteinte à la mémoire des morts".
Notez que la même chose est arrivée à Germar Rudolf, qui a tenté de vérifier la thèse officielle du 11 septembre impliquant des appels téléphoniques faits à partir d'un avion en vol à des milliers de mètres d'altitude.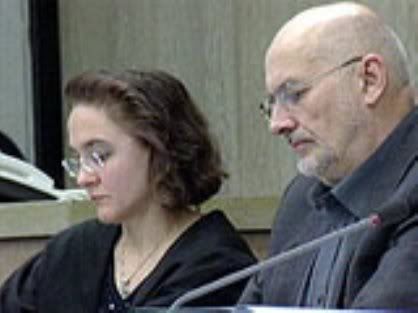 Sylvia Stoltz, la Jeanne d'Arc allemande, et le révisionniste Horst Mahler
Ernst Zundel