vendredi 27 novembre 2009
Chavez: "Israël veut exterminer le peuple palestinien"

Hugo Chavez: Israel plans to 'terminate the Palestinian people'
Venezuelan President backs Abbas's criticism against PM plan to halt settlement construction.
egaliteetreconciliation.fr
Chavez et Ahmadinejad louent leur alliance anti-impérialiste, Israël grince des dents
cristos.over-blog.com:
Hugo Chavez à Mahmoud Ahmadinejad : "tu es une montagne qui s'est élevée contre les puissances impérialistes"
Communiqué de presse du Parti Anti-Sioniste (de retour d'Iran)
Ahmadinejad, Chavez, Kadhafi
Au suivant!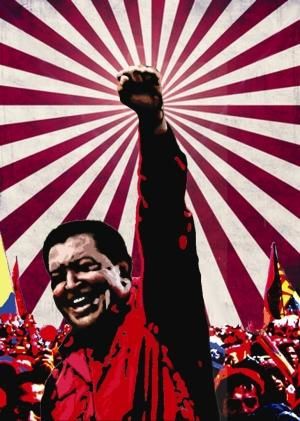 r-sistons.over-blog.com
Chavez menacé par Israël
Chavez maudit l'État juif
Chavez contre les juifs
L'ambassadeur d'Israël expulsé du Vénézuela
Chavez contre les pharisiens
Chavez s'en prend à nouveau aux pauvres pharisiens sans défense
Chavez: "Lieberman est le patron de la mafia"
Chavez: le Vénézuela va rompre ses relations avec Israël
Trois frères: Ahmadinejad: Chavez et Kadhafi
Chavez maudit l'état d'Israel
"Destruction du mythe de l'Holocauste": le nouveau livre d'Ahmadinejad