Ses avocats, les mêmes que ceux des sionistes juifs multimilliardaires Bronfman,

sont juifs

.

L'immense réseau satellite qui diffuse ses simagrées est dirigé par des juifs.

Ses plus importants commanditaires sont juifs.

Son ex-épouse (divorcée au printemps 2015), qui est la mère de ses deux enfants, est juive, ce qui fait que ses enfants ont le droit de retour en Israël.



Just when you think the Mask of Zion Report can't get any better ladies and gentleman, it does, it does, it does! The one and only Jonathan Azaziah starts off with a bang by unleashing hell on disinfo agent Alex Jones, exposing him as a Zionist mouthpiece and putting him in a coffin once and for all, and closes the program with some critical info on the recent Israeli-American coup attempt in Sudan and the ongoing struggle of the Palestinian hunger strikers. Another must-listen!

THANK YOU FOR ASSISTING WITH THE COSTS ASSOCIATED WITH PRODUCING THIS PROGRAM
THE PIPER REPORT
Archived Shows in November of 2012
SUNDAY, NOVEMBER 25, 2012
MP3 Files: Hour 1, Hour 2
Mike Piper talks about Alex Jones and the big lie that Ahmadinejad wants to wipe Israel off the map
SUNDAY, DECEMBER 2, 2012
MP3 Files: Hour 1, Hour 2
Mike sets his sight on Alex Jones and media subterfuge while talking calls.
Mae Magnin Brussell
Ry Gets a "Gift" in LA
Alex Jones VS the German Death Cult of the Lucferian Illuminati
L
es Rothschild du Nouveau Monde, ce sont les Bronfman.
Jamie Kelso

est

un nationaliste blanc qui a sa propre émission de radio internet pas mal en vue

. Il

dit souvent qu'Alex Jones est le grand "leader du mouvement indépendant et dissident aux USA", que c'est lui qu'il faut suivre vers la victoire. Kelso a déjà été dans la scientologie, une propriété des Bronfman depuis le début des années 80...
L'allégeance apparente sioniste de Jones, qui explique pourquoi il ne vise quasiment jamais les juifs sionistes ou l'état voyou sioniste raciste d'Israël dans ses harangues et attaques bien connues, pourrait bien naître d'un système de croyance protestant-sioniste, et les rapports qui ont largement circulé et qui indiquent que sa femme est juive - - ce qui place ses deux enfants sous la loi talmudique et les rend éligibles à la Loi du Retour israélienne. Puisque la femme de Jones est d'origine juive, elle et ses enfants auraient automatiquement la double citoyenneté… Alex ne répond pas aux conditions requises.
Avec les informations supplémentaires sur Jones que désormais ce site fournit, les liens entre Alex Jones et les sionistes -d'où proviennent sa réticence à révéler le sionisme mondial-, deviennent de plus en plus évidents.
Et pour ajouter couronner le tout, Jones a récemment interviewé un professeur juif-sioniste, un "Dr Jonathan Levy," qui s'est insurgé de façon typiquement juive contre l'Église Catholique qui jouerait un rôle dans le Nouvel Ordre Mondial. Cependant, pas un mot de Jones ni de ses invités juifs sur la communauté juive sioniste, la vraie force derrière le Nouvel Ordre Mondial.
A commencer par son équipe personnelle, les employés clés de Jones sont juifs :
Alex Jones a également une multitude d'annonceurs juifs qui le finance :
Le cabinet d'avocat de Schurig est situé au 100 Congress Avenue, 22ème étage, Austin Texas 78701. Important à savoir : le 3 janvier 2008, Schurig a changé Jones Productions LLC à la même adresse que son cabinet juridique, au 100 Congress Avenue.
L'"Autorité gouvernante" d'Infowars LLC et le Report LLC de Jones sont aussi à l'adresse des cabinets juridiques de Schurig.
Tout au moins, les flux de revenus de Jones venant de ses sponsors juifs présentent de loin bien trop d'obstacles pour parler du sionisme mondial de façon réaliste. En dehors des revenus apportés par les sponsors, les liens juifs de Jones sont, en effet, profonds, étendus et bien trop nombreux pour qu'il puisse oser de rapporter les faits et les mécanismes du contrôle, de l'influence, et de l'asservissement sioniste de la majeure partie de la planète… même s'il le voulait.
Je pense qu'Alex Jones a BIEN TROP de liens avec les juifs pour rapporter les faits 'sionistes' tels qu'ils sont réellement…
http://leschroniquesderorschach.blogspot.ca/2011/06/alex-jones-grande-gueule-la-tele-valet.html
source:
http://alexjonesexposed.wordpress.com/
What Really Happened Wiki
ALEX JONES
Who is this man ?

Added by

Treblinka

Zionist shill with Zionist-Jewish connections
1) on his Personal Staff
Jones' Key Employees Are Rob Jacobson: Jones' cameraman. Jacobson also does film and video editing work for Alex Jones.
Aaron Dykes: He does web-mastering and video work for Jones' Websites, Infowars and Prisonplanet.
Jason Bermas: He hosts Jones' radio show, The Alex Jones Show, when Jones is on vacation.
2) on his Website Advertisers
Henri-James Tieleman: President of EcoloBlue Life & Energy.
Steve Shenk: Director of the Michael Stevens Group.
Allen L Schultz: Owner of Pre-Paid Legal Services, Inc.
3) and Linked To Time Warner President, Edgar Bronfman Jr.
Sponsor revenues aside, Jones' Jewish connections are, indeed, profound, wide-ranging and number far too many for him to dare report the facts and dynamics of the Zionist control, influence and subjugation o f much of the planet…even if he wanted to.
He said his broadcasting empire has "gotten so big" with many mainline affiliates that he cannot afford to lose those stations by criticizing Jews.
Alex Jones Quotes
"Hollywood is owned by the Arabs, and the Israelis for some reason. But the actual financing is mainly Saudi and Jordanian and the folks from Dubai and Qatar and a few other places and the British of course."
He will not "wear Nazi armbands" by criticizing Zionism or Judaism's racial/religious goals. He will not associate with the "mentally ill" who express such concern.
Jones says too much truth about Israeli and Jewish misdeeds will "radicalize" the Tea Party movement and destroy its ability to win elections (talk show host Alex Jones describes himself as the most influential leader of the Patriot/Tea Party revolt, next to Rep. Ron Paul).
"What I want to say is this. I support Israel. It is their land"
"I watch these Nazi and anti-Israel groups. They're a bunch of scum."

They [anti-Israel groups] are "weak-minded idiots" and "Israel-bashers"
Du regretté site web alexjonesexposed.wordpress.com
Alex Jones and Jewish Money
Alex Jones and Elizabeth Schurig
Alex Jones' Jewish Lawyer Works for the Bronfman Family
Alex Jones' Flagship Radio Station is Jewish Owned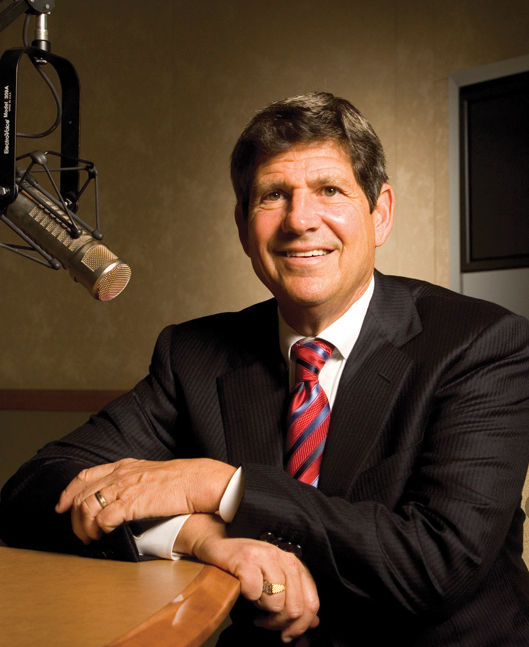 KLBJ AM
The Alex Jones Show
Alex Jones' Show is Broadcast on Jewish Run XM Radio
Alex Jones' radio show is now being broadcast on
XM Radio
every Saturday from 6:00pm to 9:00pm on
Channel 165 – Talk Radio
:
http://www.xmradio.com/onxm/index.xmc
http://www.xmradio.com/onxm/channelpage.xmc?ch=165
The president and chief content officer of
Sirius XM Radio
is a Jew named
Scott Greenstein
:
http://investor.sirius.com/governance/management.cfm
The chairman of
Sirius XM Radio
is a Jew named
Eddy W. Hartenstein
:
http://investor.sirius.com/governance/directors.cfm
Alex Jones' Advertisers and Sponsors are Jewish
ALLEN L SCHULTZ, Independent Associate
https://www.prepaidlegal.com/assocapp/Initialization?siteOwner=als
Alex Jones' Jewish Advertiser #6
http://www.raworganicvegansuperfoods.com/?p=158
Alex Jones' Jewish Advertiser #7
Mossad, Stratfor, a Jewish Hedge-Fund Investor, and a Saudi Arms Dealer Working for Israel
So much has been written and said about Texas radio host Alex Jones' whoring for the Zionist establishment that one could write a fair-sized book about it. If people haven't yet been convinced that he is an outright shill and operative for the Jewish money power in this world, then I am not sure what will. Even so, here are yet more compromising connections that implicate Alex Jones in this never-ending rabbit hole of counter-intelligence, and, coupled with the already damning information available on him, conclusively show that he is not a legitimate patriot fighting against the New World Order but a Zionist shill.
Saudi billionaire arms dealer Adnan Khashoggi has been implicated in almost every major conspiracy in the last 50 or so years. The average person would never suspect a rich Saudi of being involved with Israeli intelligence, let alone being a paid agent of Israel's sophisticated (spy) terror organization, Mossad. But that's exactly what Khashoggi is, according to at least one former Mossad case officer, Victor Ostrovsky, and two Jewish journalists, Dan Raviv and Yossi Melman. The Mossad has a term for people like Khashoggi—an Arabist, a Mossad field agent who poses as a Muslim. Aside from these three sources on Khashoggi and the Mossad, most of the available information linking Alex Jones and the 9/11 Truth movement leadership with Khashoggi (and the Mossad) has been compiled by investigative journalist Daniel Hopsicker.
Hopsicker makes the first connection through 9/11 truth leader John Gray (Texas born) and another self-proclaimed truth movement patriot in these October 2004 articles,
Hopsicker continues,
Hopsicker points out that the same shady dealings of Khashoggi's Genesis have occurred with Alex Jones' Genesis and the John Joseph Gray (different from the 9/11 truther John Gray) and his family.
Interestlingly, Alex Jones got wind of the accusation that he and Khashoggi may be in cahoots. Foolishly, Alex Jones publicly commented and revealed some of his cards.
There is absolutely no way on God's green earth that Jones doesn't know who Khashoggi is. He is the conspiracy king, right? He should know who all the big players are.
Here's a look at some of Khashoggi's other disturbing connections. Is he not a big player?
Adnan Khashoggi's father, Mohammed Khashoggi, was Mohammed Bin Laden's (Osama's father) family physician
Adnan Khashoggi attended college in Alexandria, Egypt, with some of Osama Bin Laden's siblings.
Joseph A. Ball — the principal author of the Warren Commission report — represented Khashoggi in his 1980 divorce from Soraya Khashoggi. Author Michael Collins Piper, in his book Final Judgment, makes a good case for the JFK assassination being orchestrated by Israel and the Mossad.
After the death of her second husband, Jackie Kennedy was romantically involved with Khashoggi.
Khashoggi secretly contributed to Richard Nixon's 1968 presidential campaign. He attended Nixon's funeral in 1994. Remember that Nixon also attended the Bohemian Grove. Alex Jones first became famous allegedly crashing the Bohemian Grove and publishing video footage from one of the rituals.
Khashoggi was implicated in the Iran-Contra scandal as a key middleman in the arms-for-hostages exchange along with Iranian arms dealer Manucher Ghorbanifar during the administration of US President Ronald Reagan.
Convicted in absentia of fraud in Thailand over the 1996 collapse of the Bangkok Bank of Commerce
Khashoggi's daughter Nabila, his former wife Lamia Khashoggi (formerly Laura Biancolini) and Ali Khashoggi are high level members of the Church of Scientology. Alex Jones's PrisonPlanet website is a Scientologist term. He is also friends with Hollywood Scientologists like the half-Jewish Charlie Sheen (See: Alex Jones Promotes Scientology-Affiliated Leaders)
Theresa LePore was supervisor of elections in Palm Beach County during the disputed 2000 election. In the 1980s, when she was chief deputy supervisor of elections, she moonlighted as a "flight attendant" on private planes owned by Adnan Khashoggi.
Robert G. Morvillo was the lawyer who got Khashoggi aquitted for siphoning money to Ferdinand and Imelda Marcos. (Morvillo was not so lucky with Martha Stewart). In the 1960s and 1970s, Morvillo served in the U.S. attorney's office for the Southern District of New York where he mentored a young assistant U.S. attorney named Rudolph Giuliani.
While Manhattan U.S. Attorney, Giuliani once tried (unsuccessfully) to prosecute Adnan Khashoggi for fraud in connection with a real estate venture.
Khashoggi met with Richard Perle shortly before the American invasion of Iraq in 2003. Perle was a member of the Jewish-dominated PNAC, the Project for the New American Century, which is widely believed to have been intimately involved in carrying out the 9/11 attacks. (See 9/11 PNAC perps still whining for US to fight Israel's wars)
Thus the saga of Zionist shill Alex Jones continues. I expect there will be a lot more coming out on this topic. Recently, Alex Jones has been dropping hints that he may be ducking out of the patriot scene, like Michael Ruppert did. This will become more and more likely as the pieces of this puzzle fall into place.
---
In depth comment:
Alex Jones is a modern day Balsamo. Balsamo, aka Cagliostro, was a propagandist during the French Revolution who engineered the "Diamond Necklace" scandal. His purpose was to cause the French people to loose confidence in their government.
Likewise, Alex Jones' purpose is to destroy his listener's confidence in the American government. This corresponds precisely with the agenda of the globalists who wish to destroy all national governments in order to institute their NWO. It is they who have packed their looters into powerful positions at all levels of government and business in order to totally destroy our current system.
"But Alex Jones tells the truth!" Yes indeed he does. He may direct away from certain topics such as the Zionist conspiracy, but by and large, most of what he says can be substantiated with facts. However, what many do not understand about propaganda is that the best propaganda is factually based. One must ask oneself, what is the object of this propaganda?
Along with causing mass disenchantment with the current system, he is also helping to bring about the "Externalization of the Hierarchy." In the book by the same name, written by Alice A. Bailey, the author elucidates the need to eventually bring about the realization in the minds of the masses the hidden power structure of the world as it already secretly exists. Bailey believes this "externalization of the hierarchy" to be a necessary precondition for the coming of the new age messiah.
Alex Jones also plays a major role in the continuing, but soon to be phased out, period of openness encouraged by a largely free internet. This period is similar to the method of the "Hundred Flowers" used by the Nazis in 1943. According to Jacques Ellul in his book "Propaganda,":
"There was a period of apparent liberalism when expressions of all sort of criticism, deviationism, idealistic and religious inclinations, and so on, were tolerated, authorized, even encouraged. Then after all opponents had spoken, the wave of repression hit them: arrests, jail sentences, and, above all, political re-education took place. The purpose of the 'Hundred Flowers Campaign' was to make opponents come out in the open so they could be arrested and eliminated."
Alex Jones worshipers should take note of history.
Alex Jones disseminates propaganda. His SHOW is very seductive to those seeking the truth.
Though his PROGRAM is more factually based than most propaganda, it serves the same purpose, to attract loyal believers. His listeners are subconsciously looking for a way to avoid the hardship of doing their own research, and more than that, their own thinking; therefore, they become "true believers" in Alex Jones and begin to allow him to do their thinking for them.
This is a precarious situation indeed for while he may seem harmless enough at this point, no one knows where he will lead them when the chips are down. It is dangerous to become loyal to a personality. Too many revolutions have been usurped during the heat of the battle by counteragents of the enemy. Make no mistake about it, a revolution is coming. It must come for the NWO itself is a revolutionary concept.
Another element involved with this sort of propaganda, in addition to the desensitization described by Brother Nathanael, is the tendency to separate thought from action. His listeners project the struggle outside of themselves and onto the shoulders of Alex Jones.
The Alex Jones program satisfies the need for his listeners to escape from the oppression of the NWO, but only in their minds. They go about their daily lives as usual in every other way as if nothing unusual was happening, even though, as they listen to Alex Jones, they are constantly informed of the impending doom awaiting them and their way of life.
A sort of double mindedness manifests itself reminiscent of the double mindedness among many professed Christians these days. The Bible teaches that faith without works is dead. One can't truly believe something without changing the way one acts in relationship to that belief.
Most people that listen to Alex Jones style themselves as patriots. In fact they are lifeless patriots, patriots in their own minds. So many people are looking for a savior, but they are not looking for Jesus Christ, so they attempt to replace him with government, or people. Alex Jones destroys the god of government in the minds of his listeners, so many of them attempt to fill that void with Alex Jones, in much the same way as others have filled it with Obama.
The Alex Jones show serves the same purpose as a baby sitter. He now broadcasts seven hours of programming per day. One could spend all of their time going to work and listening to Alex Jones.
Taking time to analyze the content of the show, more than half of the air time is used for advertising, considering the infomercials, plugs, and commercial breaks. Alex spends a great deal of time being dramatic and ranting about himself, often debating invisible yuppies. All this must be endured by the listener in exchange for a few precious moments with a good guest, that is, if they are allowed to finish a sentence. The show is a sublime waste of time.
Alex Jones is running a business. People tend to forget about that. His first priority is making money. Some will argue that money is required to get the word out. Of course that's true, there is no denying that fact; however, there is a difference between making money in order to finance the operation, and creating an operation in order to make money.
No one can listen to Alex Jones and not discern that his operation has been developed for the primary purpose of making money, getting the word out is secondary; therefore, care must be taken by Jones to provide a certain amount of entertainment value in order to keep them coming back, and of course, he will never want to offend a sponsor or potential sponsor.
I can't help but wonder if he's been backed by big money, at least in the beginning. I know the show brings in thousands of dollars; however, during a time when most people who speak the truth are getting by on a shoestring, Alex Jones is doing well.
Let's face it, if Alex Jones was a threat, he could be easily neutralized by the powers that be. They allow him to exist because he serves a useful purpose. Is he working for the other side?
There is no hard evidence, only circumstantial. Is he a Christian? Lukewarm at best. Is he using propaganda techniques? Definitely. Is he telling the truth? Yes, for the most part, with the exception of his exaggerations, mostly numerical in nature (everything is "hundreds and hundreds").
Does he have informative guests? Occasionally.