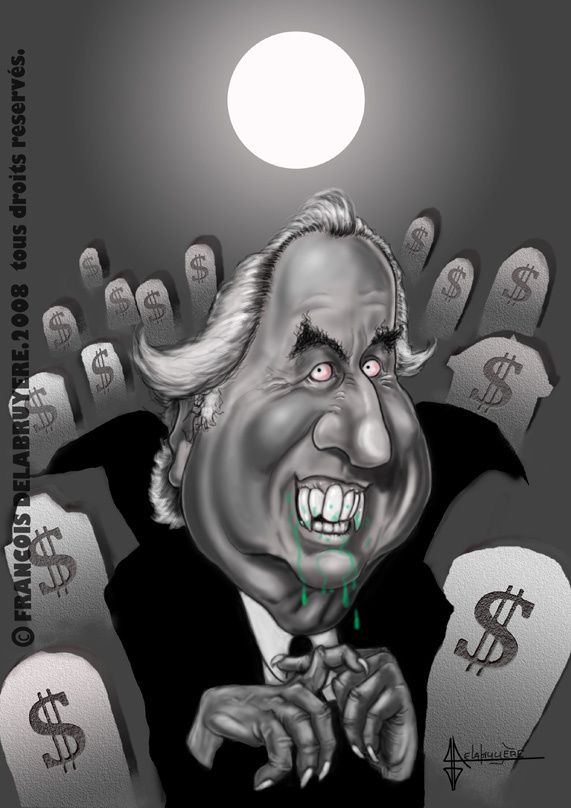 Bernard Madoff aurait caché 9G$ US
Le roi de la fraude à la Ponzi, Bernard Madoff, aurait affirmé à des prisonniers qu'il a secrètement subtilisé une somme de 9 milliards $ pour la confier à trois personnes avant qu'il ne se fasse arrêter.
Madoff's hidden booty
Ponzi king Bernard Madoff is telling fellow jailbirds that he secretly funneled $9 billion in swiped funds to three people before he was nabbed, an inmate told The Post.
Infos reliées:
Madoff compagnon de cellule de Pollard
Selon l'épouse de Madoff: "tout ça c'est la faute aux Gentils!"
Abattage casher de l'économie
Pop Goes the Wiesel
Madoff = Silverstein = Mossad
Le Madoff de Miami
Un autre Madoff de Miami
Un Madoff torontois
La ligue de diffamation couvrirait les malversations de l'élite financière
Vous connaissez l'expression "prêter à un taux de Shylock"?