Certains pensent que la raison pourquoi les juifs sont à ce point différents de nous serait qu'ils sont d'une autre espèce, voire d'une autre planète, d'un autre monde, tels les géants nés des Anges déchus et des filles des hommes (Genèse chap. VI)... :
"Les circonstances m'ont placé dans un haut lieu de ces spéculations en relation avec la fameuse théorie des « extra-terrestres » quand un ancien Préfet niçois du nom de Moatti réédita les célèbres « Protocoles [des sages de Sion] » en leur assignant de nouveaux auteurs, à savoir des « Elohims » dont les juifs seraient les principaux descendants. (...) Enfin notons pour clore le débat que A.-D. Grad ne fut point le seul à se méprendre sur la geste des « Anges » rescapés du chapitre VI de la Genèse. C'est l'occasion de rappeler que cette thèse qui en fait des civilisateurs et les ancêtres des juifs avait été illustrée par un « intégriste » du nom de Marc Dem (cf "Les juifs de l'espace"). Curieusement, on pourrait dire que c'est un point sur lequel les sionistes et leurs adversaires paraissent, contre toute attente, s'entendre à merveille..." (Extrait de commentaire sur le livre de Jean Robin intitulé "Veilleur où en est la nuit")
Cette drôle de théorie n'est pas sans rappeler une autre tout aussi farfelue, qui parut dans le High IQ Bulletin, Philip Campbell Argyle-Smith affirme que les "Illuminati" sont appelés sur Terre "Juifs" et que ceux-ci sont en fait des extra-terrestres de la planète Vulcain. Les vulcains seraient derrière le communisme, la franc-maçonnerie, le sionisme, etc.
"...

Passons sur les élucubrations de

Philip Campbell Argyle-Stuart qui, dans High 10 Bulletin, vol. 4, n° 1, 1970, affirme que les Khazars, terme utilisé en permanence pour désigner les Juifs, sont un mélange diabolique d'humains et d'êtres venus de Vulcain, planète se trouvant dans la même orbite que la terre mais avec six mois d'avance ou de retard dans son mouvement autour du soleil, et donc invisible pour les téléscopes humains ...

Bien entendu ces hybrides Khazars Vulcains ne cessent de conspirer contre la Terre. À leur tête, un mélange de communistes, de franc-maçons, de sionistes..

.

"

Genealogies Revees
-----
MEMO #15 SUMMARY: Here's the weirdest version of the Illuminati history that I've found so far. It's from a publication written, edited and published by somebody named Philip Campbell Argyle-Stuart, who holds that the conflicts in the world are due to an age-old war between Semitic "Khazar" peoples and Nordic "Faustian" peoples. This is the essence of his thinking:

"My theory is that an extremely devilish imposed overcrust was added to the Khazar population consisting of humanoids who arrived by flying saucer from the planet Vulcan, which I assume to be not in intra-Mercurial orbit around the sun, but rather in the earth's orbit, behind the Sun, forever out of sight to earthlings, always six months behind or ahead of the earth in orbital travel....

Likewise for the Gothic Faustian Western Culture. The previously comparatively inert and purposeless migrating population streams known as Franks, Goths, Angles, Saxons, Danes, Swabians, Alemani, Lombards, Vandals, and Vikings suddenly had an overcrust added consisting of Norman-Martian-Varangians, arriving from Saturn by way of Mars in flying saucers. . . .

After 1776 it (the Khazar-Vulcanian conspiracy) used the Illuminati and Grand Orient Masons. After 1815 it used the financial machinations of the House of Rothschild and after 1848 the Communist movement and after 1895 the Zionist movement. . . ."




Source: The High I.Q. Bulletin, Vol. IV, No. 1, January 1970. Published by Philip Campbell Argyle-Stuart, Colorado Springs, Colorado. I
Pour ceux qui vivent les deux pieds sur terre, les seuls "Vulcains" qui aient eu une quelconque influence sur le cours du monde, à part dans la série Star Trek, sont les
Vulcains
désignant la clique de faucons du Pentagone et de la Maison blanche qui ont orchestré et planifié la guerre en Irak. Le plus connu d'entre eux étant Paul Wolfowitz, l'ancien directeur de la banque mondiale, aujourd'hui dirigée par Robert Zoellick, qui -- comme il fallait s'y attendre -- est issu de la même communauté.
Legacy
George W. Bush
as
President of the United States
, the Vulcans all received key positions within the new administration.
http://en.wikipedia.org/wiki/The_Vulcans
voir aussi:
|
Wolfowitz Doctrine
|
Project for the New American Century
, a
think tank
formed in 1997 with significant Vulcan membership |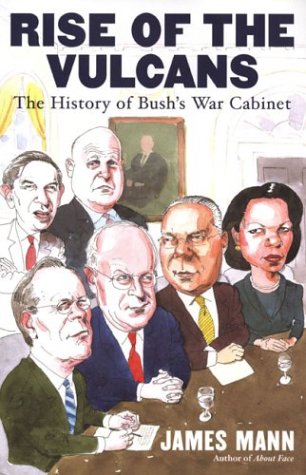 Parlant de complot extraterrestre...
La théorie des Reptiliens extraterrestres changeurs de forme hybridés à certaines lignées, notamment les familles royales, a été suggérée à David Icke par Stewart
Swerdlow
, dont le grand oncle
Jacov

Sverdlov
fut un fameux révolutionnaire juif de la révolution bolchévique
. Son grand-père a été de ceux qui ont fondé le parti communiste américain.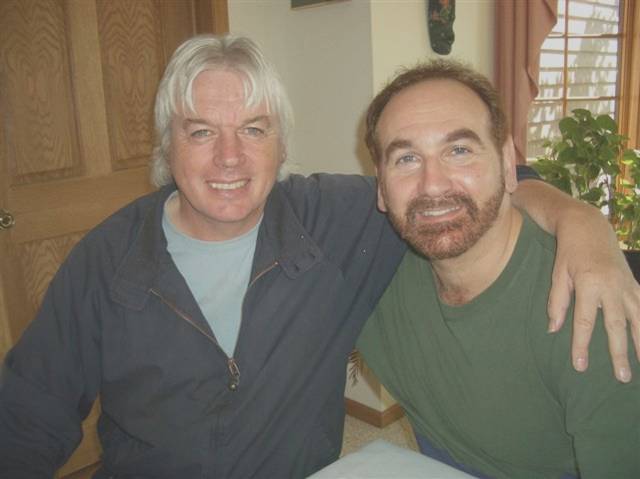 His great-uncle,

Yakov Sverdlov

, was the first president of the Soviet Union, and his grandfather helped form the Communist Party in the United States in the 1930s. To ensure that his loyalties stayed with the US government, he was

"recruited" for specific government mind-control experiments

which enhanced his natural abilities.
He spent years in service to various US and foreign government agencies and special interest groups. (Stewart Swerdlow Bio)
L'autre parti communiste new yorkais a été fondé par le père de
Armand

Hammer
(baptisé d'après le
logo communiste
reproduit plus bas), médecin-avorteur qui était un grand ami et confident de Vladimir
Lénine
. Hammer était également très proche de la famille d'Al Gore senior (le père de l'ex-VP des États-Unis). Al Gore était le candidat favori des juifs, surtout du temps de son ticket avec Joe
Lieberman
.
"To comrade Armand Hammer"
source:
Michael A. Hoffman II
Revisionist History Newsletter No. 5
Hammered: The Inside Story of the Top Communist Operative Who Groomed Al Gore to Rule a Soviet America. This is the most comprehensive investigative report on Armand Hammer and Al Gore Jr. in print. Section headings include: I. KGB Asset Al Gore Sr. II. Gore, Hammer and Gadhafi. III. Learning Lenin's Iron Law of Conspiracy. IV. Operation Elders of Zion. V. Zion's Stealth Candidate. As the Clinton administration sinks under a load of scandal, all eyes are focused on his possible successor. But the skeletons in Gore's own closet may prove to be the far greater liability.

$ 6.50
Les histoires de reptiliens humanoïdes c'était déjà dans les
vieux Star Trek
.
Cette attirance pour les mondes "extraterrestres" se voit chez plusieurs personnalités influentes et créatives, incluant Gene Roddenberry le créateur de Star Trek (une série des plus juive présumément identifiée comme un
programme d'endoctrinement de Rand Corp
) ainsi que des membres de la famille milliardaire Bronfman, l'ex-vice président Al Gore est lui aussi un adepte du message médiumnique des "Neufs", canalisé par plusieur médiums, incluant l'Israélien Uri
Geller
. Ces "Neufs" qui se disent être des "intelligences extraterrestres" de Sirius, prétendent correspondre aux neufs principes de la création de même qu'aux neufs dieux d'Égypte, revenus pour sauver la race humaine de la menace race du fils des ténèbres, c'est-à-dire les Arabes Musulmans, et pour instaurer un Nouvel Age de paix techno-scientifique! Stewart
Swerdlow
précise que les Siriens manifestent un grand "intérêt pour les Israélites". C'est réciproque: les juifs sionistes
Bronfman
seraient eux aussi des adeptes des "Neufs". il semblerait qu'une bonne quantité de sionistes gravitent autour de ces "Neufs guides célestes".
Famous folks connected to the Council of Nine include

Al Gore

and Star Trek

creator,

Gene Roddenbury

.


http://www.wariscrime.com/2008/10/07/news/illuminati-advertising-the-religion-of-the-new-world-order/
...This is a conspiracy of enormous proportions, so successful that it is impossible to pinpoint any one person or group as the real controllers, although we have catalogued those they use. We have seen how the Nine's circle were and are supported by very wealthy people, such as

Barbara Bronfman

and Joyce Petschek, but it is unlikely that they are in on the secret; they are too easily identified.

http://www.cassiopaea.org/cass/stargate.htm



The "Council of Nine" have been delivering curiously consistent messages through a succession of mediums to influential patrons with names like DuPont, Astor and Bronfman since the early 1950s, and nearly always in the shadow of military intelligence

.

Until his death in 1995 Puharich made his home in

that shadow

, researching shamanic pharmacology and electronic mind control.

http://www.redicecreations.com/article.php?id=584
(Rappelons que le programme de contrôle mental MK-Ultra a été instigué par le médecin juif Sidney Gottlieb à l'initiative du directeur de la CIA James Jesus Angleton, un loyaliste d'Israel).
Écoutez Puharich discuter des "Neufs" (
The NINE
) qu'il a "rencontrés" grâce au plieur de cuillères
Uri

Geller
(agent du Mossad!) en Israël.
"But The Nine's influence does not extend merely to New Age channelling circles. Andrija Puharich, James Hurtak

and Richard Hoagland have all lectured at the United Nations in New York. And individuals connected with The Nine are also known to have influence with Vice-President

Al Gore

. Of course, if

The Nine

really are the ancient gods of Egypt, then surely there could be fewer more significant events than their return. One may be justified in thinking that the more leading politicians who fall under their influence the better; but are they really the ancient Ennead of Egypt? Can it be that they have actually returned to sort us all out, scattering love and enlightenment from their high moral ground?"

http://www.theforbiddenknowledge.com/hardtruth/council_of_nine_fortean.htm
Farley records a meeting of Jones, Henry Belk and James Hurtak to discuss, among other things, the funding of the

Human Potential Foundation [connected to famous Esalen center]

. This suggests that Hurtak's — and the Nine's — philosophy is reaching the highest levels of US politics. Jones's superior, Senator Claiborne Pell, is an extremely powerful figure in Washington. He was Chairman of the Senate's influential Foreign Relations Committee and is the elder statesman --whom the younger Vice-President

Al Gore

has come to respect. Pell and Gore worked closely together when the latter was a senator. The two share a passionate belief in the paranormal and both are great supporters of government-funded psi research. [...] Not only do Vice-President

Al Gore

and Senator Claiborne Pell share the same esoteric interests, but they are also political allies. It is reasonable to assume that Gore is familiar with

the Nine

; if so, how much is he influenced by their teachings — or, in the worst case scenario, even their instructions? The evidence suggests that he is by no means the only top-ranking American politician to have been drawn into the Nine's sphere of influence.

(The Stargate Conspiracy, By Lynn Picknett & Clive Prince :240-241) http://mynym.blogspot.com/2006/02/conspiracy-theory.html
Manifestement, les "Neufs" n'aiment pas les musulmans...
Also interestingly,

the Nine

have good things to say about most major American religions, including and especially Mormonism, and are quite fond of the teachings of Lucis Trust founder Alice Bailey, but singles out Islam for rebuke. "Tom" says Islam has been influenced by "the Fallen one," and in his book The Keys of Enoch, channeller of
the Nine
James Hurtak calls Muslims the "

Children of Darkness.

"
(source:http://www.redicecreations.com/article.php?id=584)
Le juif James Hurtak, rabbin autoproclamé, a des connexions avec un certain Doplhin Lambert, proche des cercles d'extrême droite israélienne, qui lui ont notamment permis de mener des fouilles sous le Dôme du Rocher.
...
Que nous réservent Al Gore et ses "Neufs" muses de l'espace?
Al Gore et Chabad

Al Gore
on the Chabad Telethon in 1995. The Chabad
"To Life" Telethon is a joyful celebration of life and a
reminder of the power of good deeds
.
IsreAl Gore?
Al Gore gagne le prix Nobel de la propagande
Bronfman et l'affaire Madoff
-
Bronfman-disinfo inside the Truth movement
Nous sommes influencés à notre insu, surtout en Amérique
(rapports entre le "double" et les technologies de contrôle de l'esprit)
Les arrières-plans occultes de l'américanisation du monde
La réincarnation à la sauce matérialiste-hollywoodienne ou hébraïque, au secours du Shoa-business et des forces anti-christiques